Bullying Statics
September 21, 2012
Have you ever gotten bullied before? Well, I can tell you that it isn't funny. I know this because I have been bullied. There are four types of bullying: physical, cyber bullying, verbal and emotional. But, I am only going to talk about three of the four. They are physical, verbal, and cyber bullying.

The first is verbal bullying. It is the most common among school fights. This reason because students like to yell at each other. Also, it has the most confronted fights caused. Plus, it's considered face-to-face bullying. I think that this is the #1 reason that causes bullying.

The second is cyber bullying. In case, you haven't noticed yet, it takes place online. Kids and teens are mostly the people that do this. It's mostly ages 12- 18. "Only 70% of cyber bullies get bullied in real life." They are always sending mean and threatening messages to each other. They have the power to conceal their identity. As in, they can hide their identity.

The last is physical bullying. Its technically called physical abuse. It involves threats of physical harm. Some examples are: hitting, spitting, pushing, shoving, tripping, and fighting. I think that this is the #2 reason that causes bullying. Most kids in school think they are bad enough to start a physical fight. I think different.

Well then. Now you know at least three of the four types of bullying. Verbal is considered face-to-face bullying. Cyber bullying is bullying that takes place online. Physical is physical harm or abuse. All things happen every day in people's lives. Some people face these kinds of problems every day. Only because people don't feel good about themselves and have to pick on other people. Lets ban together to help stop bullying (or at least reduce it).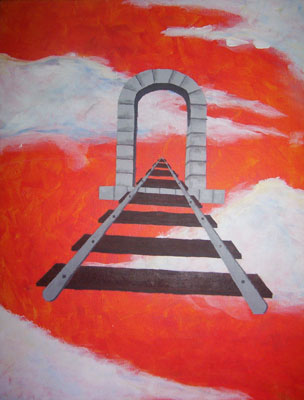 © Nicole J., St. Louis, MO