BULLYING: A GROWING PROBLEM
June 17, 2012
As first reported on Huffington Post, October 4, 2010, Kirk Smalley, the stepfather of eleven-year-old Ty, got the attention of the First Family by speaking out on his son's death in Oklahoma. According to USA Today, Ty Field was reported to have shot himself in the head due to bullying. Many families and children of all ages are facing the awful consequences of bullying just like Ty's family. However, until recently there has been little substantive reporting by mainstream news media on the growing problem of bullying among students of all ages.

Bullying is the act of intimidation either verbally, physically or psychologically. Bullying is an aggressive form of expression that is uncontrollable as it is caused by personal problems that the perpetrator is having. According to CBS News, Ty took his own life in May 2011 after he was suspended from school for reportedly fighting with another boy who had bullied him all year long. According to the father, the bullying started approximately two years ago when kids began calling his son names and pushing him around in elementary school, states CNN. From there the abuse steadily increased.

According to the Office of Adolescent Health (OAH), bullying is a major problem from age eight to fifteen. It appears that only within the past year has the general population become aware that there is a need for more awareness about bullying and that major anti-bullying intervention needs to take place to educate the next generation. The OAH that was established through the Consolidated Appropriations Act of 2010, within the Office of the Assistant Secretary for Health, has claimed October to be National Bullying Prevention month. The OAH statistics show that bullying has been on the rise from 2001 and 2007. Also in 2009, one in five high school students reported bullying on school grounds.


With the growing importance of addressing bullying, a recent documentary called Bully, directed by Lee Hirsch released on March 30, 2012 in New York, focuses on five families in four states that felt the effects of bullying. According to The New York Times critique of Bully, 'Just kids being kids' mind frame by parents can no longer be an acceptable response to the kind of sustained physical and emotional abuse that damages the lives of young people whose only sin is appearing weak or weird to their peers. In addition, while the film focuses on the specific struggles of five families in four states, it is about — and part of — the emergence of a movement. It documents a shift in consciousness of the kind that occurs when isolated, oppressed individuals discover that they are not alone and begin the difficult work of altering intolerable condition widely regarded as normal."

Bullying has been a major topic since last year in mainstream media news and has become a problem everyone is taking awareness on — more than ever these days. Kids and teenagers are scared to talk about the issue they are facing. It even happens with high school students, where according to U.S. News & studies done by the National Center for Education Statistics states that, only a quarter of high school students speak out on being bullied.

There are various things that a parent or teacher can do to teach their children and their students about the effects of bullying. Information on the facilities and action that can be taken to educate the young can be found in the Scholastic article, "Bullying and Teasing: No Laughing Matter" that explains the issue to parents. From my own personal experience with bullying for nine years, victims are set to believe students/kids become bullies because of their insecurity and issues at home, which they cast on the victims; which usually turn out to be the school "underdogs." From my own experience, I noticed that when victims, such as myself, approach a counselor or someone else for help in school, we hear the bullies are trying to take their own rage and aggression due to insecurity or personal problems at home out on the victims. Serious action and consequences however are not being taken by counselors, and/or deans until the situation of bullying goes to the extreme, forcing the school in jeopardy of getting a bad reputation for bullying. Even though the idea that, bullying is wrong can be taught through anti – bullying organizations, and advocates against bullying, we also have to realize there are problems that the perpetrator is facing and needs help with. Therefore, while helping the victim, the perpetrator should also be helped.

With so much awareness on bullying by mainstream media news, there have been various organizations that have made it their mission to put an end to bullying. A couple of years ago, anti-bullying organizations, including STOMP OUT Bullying and Champions Against Bullying took a stand to bring awareness to this problem. However, the effects of bullying, like Ty's case, has brought more awareness to this problem which is making organizations come together to teach the youth on why bullying is wrong. Therefore, and organization made up of 52 other organizations was created in April 2011 called "Be a STAR Alliance. Be a STAR Alliance was founded by the Creative Coalition and World Wresting Entertainment (WWE) to educate children on bullying. Even though some might take what WWE is doing as promoting bullying when they are doing their wrestling shows, they strongly continue to advertise what they do is being done in a safe environment by trained professionals and should not be done at home, school or anywhere else. Ironically, the WWE is promoting bullying through wrestling but they are doing this to entertain fans through wrestling not to promote bullying.

As a victim of bullying, I have joined the Be a STAR Alliance organization and its partners to bring awareness on bullying as well as to end it. Be a STAR Alliance has a pledge they encourage members and others to take to put an end to bullying through their Public Service Announcements (PSA). The way to put an end to bullying is to educate young students who will form the next generation. If they get educated to not be a bully from their youth, then they will know how to show tolerance and respect to their friends, peers, and anyone they meet in their lifetime. That is exactly what the goal of the alliance is. Be a STAR stands for Show Tolerance and Respect; hence STAR is capitalized due to the value of the letters for this organization.


At the same time, there are steps and help for both victims and perpetrators that need to be strictly enforced in a school environment. With bullying on the rise, more student, parents, and educators are encouraged to take a stand by organizations like Be a STAR alliance to put an end to bullying. Hopefully, with more people and organizations standing up to stop bullying, everyone can put their foot down to end this problem once and for all so the effects of bullying stops short of death or suicide for children, as in Ty Smalley's case.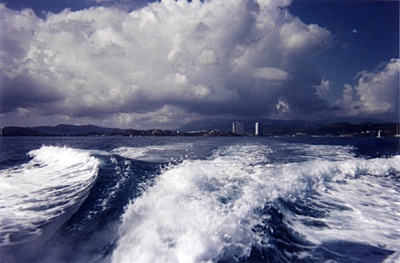 © Jenn T., Dover, NH