teased and alone
May 31, 2012
Have you ever felt out of place, like everybody was watching you and talking about you? Believe me, I'm not talking about being famous in a good way, but perhaps the worst way possible to be known.
Sure, I think we can all agree bullying has been around for quite awhile now, but can we all agree that it is a part of "Growing up"? It is only natural that we have our own opinion on topics, not to mention we have the right as a human being. Me, as a decent kid will say that it is absolutely wrong in many ways.
Bullying should not be a part of growing up. I have three reasons to support my personal opinion. 1. You are basically telling the kids its normal to be teased and left out. 2. Kids who grow up around the wrong attitude will most likely have the wrong attitude as well. 3. Being bullied is proven to cause school shootings, and suicide.
Don't get me wrong, I know as being a kid myself we sometimes mess around with one another, push a little bit to far with one another and maybe get into fights. Nobody is perfect and nobody will ever be perfect. We say things out of anger. Verbal fights will happen. But if I must say so myself.. don't you find talking behind a individuals back, calling he/she names, judging before knowing, and possibly physical abuse is a little bit absurd?
What makes you any better than better than that person? My personal belief is bullying is not a part of growing up. It has begun to get a little out of hand and a believe half of the blame goes to the parents. If everybody could get along the world would be a much better place. We live in a jungle, people get shot everyday for no reason. I believe you and me have the power to change this.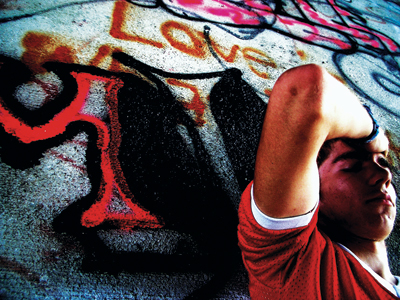 © Sindha A., Champaign, IL