Be You
May 29, 2012
Be You

Today's society has many issues, one of the issues currently uprising as an epidemic is bullying. Bullying can be disguised in many forms but the truth is that bullying in any form is a killer. If you take a look at todays teen suicide rates they are sky rocketing. Our society now days is more focused on politics and fashion statements and not so much focused on the task at hand. In previous generations, they were told to be more thick skinned and get over it. Well, I am sorry but being thick skinned is simply not enough.

When you walk into a school for the first time, you might ask a very simple question, "What is your policy on bullying"? Most schools might tell you that they have a zero tolerance policy. This might sound comforting, but don't get too comfortable. In my mind a zero tolerance policy is a reactive force against bullying after the fact. When you own a swimming pool, you put chlorine in the water before you begin to swim; this eliminates all germs and creates a crystal clear view down to the bottom. With the zero tolerance policy, you are cleaning up the bullying after the brawl or adding the chlorine after all the germs collect and create a murky cesspool. We should as a society embrace a different approach, a more accepting approach. How about this? Create 100% tolerance for everybody. This is like adding the chlorine before you swim. Creating a safe and transparent environment where germs can not thrive. This metaphorical pool resembles a school. You need a clean and transparent environment for kids to feel safe and secure. And also putting those chemicals in the water eliminates germs or bullies. "Well how do we do that"? You might ask. Well my friends, it's certainly not rocket science.
All you need to do is step up. Yes, step up! Teachers, faculty, parents and most important students, take that small and simple step to change. Change from reactive zero tolerance to proactive 100% tolerance. I know that seems challenging, but I promise you it is not. Even the smallest voice can make a huge change, but maybe it's better to scream to make a better change. But the only way we can do that is with numbers. A lion can't take down a giraffe alone, but the pride working together can. So let's take it down! Don't stand for bullying. Make a change, because you can. Stand up! Stand out! Be brave and most importantly Be you! And I will tell you, folks, we are on thin ice, and if we don't do anything, we will fall through. But there is hope, for everyone, and hope is the strongest weapon anyone can carry.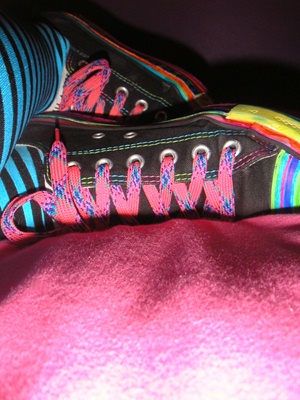 © Melanie R., Milpitas, CA