Act to Save
May 24, 2012
Walking down the street, a boy hides sorrow and pain
His life has started a journey toward the end, still
He manages to squeeze up his strength and go back to that place
The thought of being bullied again won't give him a moment to rest
He has yet to experience a peaceful existence with no war
The memory of the past becomes a dreadful scar
All the feeling he knows, understands and feels are sorrow and pain
Only thing he looks forward to in his gloomy world is the end
After finally attaining the comfort at home, he decides to escape reality
Like everyone else, he starts his virtual life with a simple log in
Wishing for some congenial news, but again, his wish has still yet to come true
The moment he gets online, bullets of text fired at him strikes through,
Each one stinging worse than the last
Even the pixels in the screen constantly remind him duly
That even the escape of the digital world is sealed off by a bully.
With few extra pushes, he is sure to give up on reality as well as fantasy, but
For now he rolls himself up in blanket and allows the sleep to take over
In the cover of his protective shell, he hopes his dreams will turn out well
Only to find out that it as well has turned into hell.
He wouldn't dare murmur a single word of his situation
His action's restrained, life tied with a chain
And even a single word of his pain could bring his life to an end.
Living a life of agony taints his life black
But in midst of the abyss, he seeks for light flickering in the miniature crack
Unable to speak, unable to express and bound to his sorrow
He seeks for help from anyone and everyone
His heart screeches calling out for help
Just like him there are others waiting in the dark
Hoping their voice would be heard through their sealed lips
Time to answer their desperate call is upon us
The saying "Action speaks louder than word" is now a must, thus
It's time to take action to rescue these millions
Casting aside race, gender and class; we need to start a mission grand
This is our world and we are its civilians
We have to take the situation in our own hand
To eradicate bullying and free the tortured soul
Yes, indeed that should be our goal
Don't just let such a big issue pass by your sight
Stand up, take a stance and fight for what is right!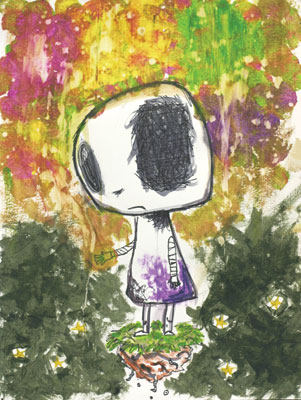 © Ashley W., Port Charlotte, FL