Now It's Your Turn
May 24, 2012
I have come to learn that bullying is one of the worst ways of emotional and physical degradation of our children today. I was bullied when I was younger. It started on a big yellow school bus in 6th grade and continued into 8th grade. I don't know how to describe them, but those kids were evil and brutal and everything in between. I remember I would sit up front right behind the bus driver's seat and sometimes a few older boys would hit my head with their heavy books or shred pieces of paper all over me. What hurt me the most was that no one, not even the bus driver, would say "stop bothering her" or "cut it out". I let them hurt me, degrade me and make me believe that I was worthless. I kept silent about my friends who would cyberbully me through Facebook. Believe it or not, the bullying actually helped me to mature. I have an incredible urge to help because I don't think I'm ever going to let go of the emptiness I share with those who are bullied.

Some people say bullying is an everyday issue; it always will happen because its something we can't get rid of. I believe bullying is something we can definitely can get rid of. However, I never had the courage to stand up for my beliefs. I saw a couple of older students push a younger boy into a water fountain in 7th grade. I didn't do anything about it even though I wanted to stop them with all my strength. No one in the hallway did anything about it either. From then on, I felt an ugly seed grow in the bottom of my stomach- something that would grow and eventually take me over.

Later my sister and brother got bullied as they entered middle school. I remember them crying at home while barely being able to finish their sentences. That was time I felt that I should stop that ugly seed from growing inside me and decided to stand up to their bully. I felt that it was my full responsibility to tell that bully to stop whatever he was doing.

What people need to realize is that fact that bullying someone is bad, but what's even worse is that nothing gets done to stop it. Bullying kills people to the point where they may even consider suicide. We hear these kinds of stories on the news, we feel bad, but what do we do? Most of us go on with our lives, but I think our society needs to do something- to get kids to stand up for themselves and others. Every single human deserves a right to a life of love and friendship. Every single person, including the person who is reading this, is worth so much. You are worth more than a million dollars or a trip to Hawaii. I have spoken out against bullying, now it's your turn.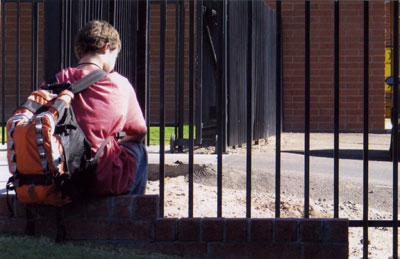 © Molly L., Phoenix, AZ