Bullying and Suicide Issues of Today
May 23, 2012
Some people may not know that bullying can cause depression and depression can cause suicide. Both of these are the dangerous mistakes we as humans can make. There are many reasons why bullying should be prevented and stopped. They can be harmful for both the victim and family.

A small town Minnesota boy Jeremiah took his own life on October 22, 2006. He wrote that the bullying he endured left him "with no self esteem and feeling like a loser". Bullied victims are about 2 to 9 times more likely to commit suicide. Nearly 276,000 young teens between 15-25 try to kill themselves by suicide every year, but only 5,000 succeed.

Jeremiah's mother Ann Geddis created a special Facebook page called Jeremiah's Hope. It's a place where others can share their stories, and here victims can find information on the latest anti-bullying research, strategies and programs. But mostly to see that you're not alone in this.

The National Institute of Mental Health (NIMAD) says,"About 8 out of every 100,000 teens committed suicide in 2000. For every teen suicide death, experts estimate there there are 10 other teen suicide attempts". The National Youth Violence Prevention Research Center Found,"1-in-5 teens thought about suicide, 1-in-6 teens had made plans for suicide, and more than 1-in-12 teens had attempted suicide, last year. As many as 8 out of 10 teens who commit suicide try to ask for help in some way before committing suicide."

The main causes of suicide are: stress, bullying, failed relationships, abuse, rape, and failures at studies. Males are more likely to use a handgun or hanging to end their lives. Females are more likely to use pills to overdose. At school one in four teens on a regular basis get bullied, between cyberbullying and even bullying at school. But mostly it is verbal bullying.

Jeremiah's Hope helps to prevent bullying-related suicides. Because of Bullying he committed suicide by shooting himself. He left a suicide note that read, "No longer wanted to live in a world that was so cruel. I am going to a place where there isn't hate or violence."

Hopefully by telling some of the statistics of suicide and bullying, we can hopefully prevent and decrease some of the causes of this crisis. Both bullying and suicide are two of the biggest and dangerous mistakes that we can make.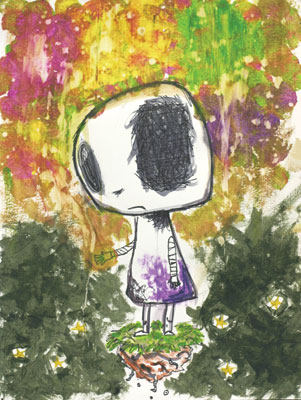 © Ashley W., Port Charlotte, FL