Anti- Bullying Essay
May 25, 2012
My whole life I've been judged by how I look, talk, dress, my heritage, my class and, the color of my skin. Though I have always admired great activists that made a change by not striking back, I was not willing to do it myself. My parents always taught me that if someone hits me, I should hit them back even harder (so that they learn their lesson). Along the way however, I have learned that that is not the best solution.


One step at a time, I thought with panting breath, but I couldn't go on any farther, my legs were giving up on me. I had to keep on going, but soon their steps grew closer. I kept running like the devil was at my feet (and perhaps it was). I was still in shock. I didn't see her little gang, but in my defense she was asking for it. No one calls me "illegal" and asks me to go back to where I came from. And no one messes with my family either. Looking at the blood on my hand and still not truly processing what was going on, all I knew is that even if I do get beat up, she got what she deserved.
But soon the other two girls found me and I did all I could to defend myself. By the end, I was so beat up I was coughing up blood. I couldn't imagine the hypocrisy of the girls saying not to mess with white people and that they didn't want immigrants in their country, when they clearly knew that they weren't white, What shocked me the most was to see adults just walk by as if nothing was happening. I couldn't blame them because I knew I'd do the same. With the little consciousness I had left, I saw them walk away and never to see them again.
That moment of realization made me understand the psychology of a bully because of those girls that I never was to see again. I knew that even though it hurt them, they had "illegal" blood just like I did, and I may have overreacted. I understood that I needed to stop using violence to show people that I didn't let myself be called any name, I learned what Gandhi had said, "that an eye for an eye made the whole world blind." Though all the name calling continued, I held my head high and ignored them, though it made me cry inside. I knew that I had to be better than them. My advice to all the kids like me who believe that if someone hits you, you then have the right to hit them back harder is that just gets more people hurt. And I know how hard it is to bite you tongue and not say anything to them at the moment, but it's worth it because then you become the better person and as Langston Hughes says, they shall be ashamed.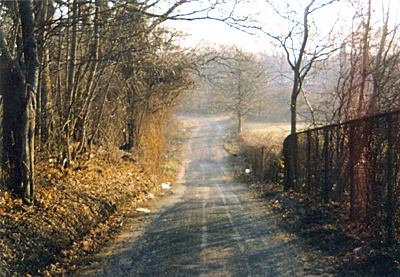 © Cameron C., Milford, CT