My Story
May 25, 2012
I was in my first year of high school when the bullying started. To briefly explain the English schooling system, children move up to high school at the age of eleven, and this is where their education continues until the age of eighteen. This was, for me, the place where bullying began really taking a toll on my happiness and wellbeing.
The comments began during my second week, and started off fairly juvenilely. They were kind of insults that can apply to anyone and so be easily ignored: stupid, loser, nerd – not pleasant, but not devastating.
I ignored them, hoping that this would make them stop. Fairly predictably it didn't, and the run-of-the-mill insults quickly descended to being personal and hurtful. My hair, my face, my weight, my accent, my fashion sense and my social life (or lack thereof) all became targets.
In addition to the verbal abuse, I also – though not so consistently – had my possessions vandalised, with my textbooks being thrown into a sink and soaked with water and my phone stolen. Although these actions were in description more serious and easier to prevent from an authoritarian point of view, the constant criticism affected me more severely.
This cycle continued for three years, by which time I had reached the limits of my endurance and had a bit of a breakdown. I stopped attending school, couldn't sleep, ate very little and constantly alternated between tearfulness and fury. In short, I was somewhat an emotional wreck.
Changing schools was one of the most frightening things I have ever done, but also one of the best. The thought of entering a school environment again terrified me: as far as I was concerned the problem was me, and therefore wherever I went I would always be targeted, always ostracised. I felt that there was no hope.
Thankfully, I was wrong.

The incredible support given to me by my parents, peers and teachers disproved, slowly but surely, the poison fed to me for nearly three years, and I can say now, for the first time in a long while, that I am happy.
I am aware that I have garbled on about myself for the entirety of this essay, and I apologise for that. However, I have always seen one of the most rewarding parts of being a writer as being the ability to show others that they are not alone; by sharing experiences and advice, hopefully a change can be made for the better.
Therefore, if I had one thing to say to anyone being bullied, it would be not to lose hope. If you were worth nothing, you would not be worth targeting. You are not wrong, you are not flawed, you are not any of the things that your tormenters may tell you. And, perhaps most importantly, you are absolutely not alone.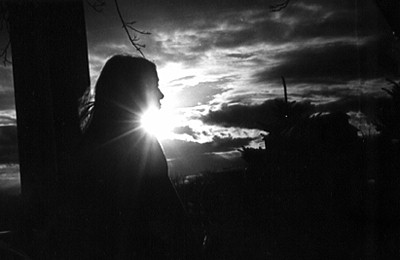 © Elizabeth G., Marblehead, MA