Uncovering the Truth
May 27, 2012
We are all trapped in a cage, only to be unlocked by the approval of society. Here, there is no such thing as 100 percent unique, only because it is not 'in' or 'cool'. The bars that hold us hostage are what also make us feel insecure and unwanted. We sit in our cages, treated like animals, hoping that we will one day be free. We hope one day, we can brush off those words like they were small leaves drifting in the air. However, we can't. That is the terrifying truth. Bullying scars us and leaves hurt all our lives.
In our international school here in Riyadh, we are happy to learn about different cultures. We enjoy the presence of kids from the other side of the world, eager to hear their stories. That is of course, until they look at us with eyes of mockery. My light brown skin tone is too dark for them, my back ground too funny, my hard work and intelligence only useful when needed to cheat from. When I object of letting my work be taken and used, I become the main target of many airborne darts.
"TALIBAN!" he screams. No, I am not a part of the Taliban, thanks. Just because I come from Pakistan does not mean I want to blow people up. The thought sickens me. If my background says I am a part of a terrorist group, does that mean that you believed in what Hitler preached? Does that mean that you believed that Kim Jong Il was right for starving innocent children? It most certainly does not. Hateful words towards my home nation are heart breaking. The words I hear are like daggers that pierce my heart. I know the words mean nothing; because of course the narrator is unaware of the real beauty of my country. Then why is he urgent to brand me with a label?
The answer is simple yet, disturbing. We are bullied at school to change our selves and be people we aren't. Bullying literally crushes us on the inside, and forces us to become altered so we don't need to hear any more insults or jokes. Our home countries, race, religion, families, and looks, are laughed at because they are different. Destiny doesn't let us control where we are born, or what family we are born into. I am still proud of where I come from, not caring how rude comments get. There are kids though, that hear painful remarks, and let the words get to them. Obviously, bullying is not something that will end overnight. No matter how hard we all try, bullying is a perpetual plague. The only thing left to do is to personally stop bullying others. Even saying one name can be too much. Then maybe, one by one, we can all end the malady.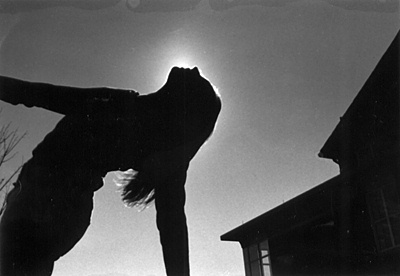 © Alexandra B., Marblehead, MA