Unforgettable
May 24, 2012
I've never been the prettiest girl at school. In fact, I was far from pretty, however, that hadn't concerned me much compared to my studies. As a child I went through much more than the average middle school girl would have at the age of 8. Numerous hospital check inn's and surgeries made me stand out from the rest. Elementary was friendly, smooth, almost care free, after a couple years I began to feel as though I was finally accepted. All was right. Wrong.



Upon entering middle school everything changed. Kids looked at me strangely, girls motioned and snickered. Boys pointed at the scar on my forehead and laughed while they joked about my flaws in front of me. I felt defenseless.



By the time I reached the end of my eighth grade year, things had gotten worse. My friends today, often ask me why I'm insecure of the way I look, the answer to their question lies in my eighth grade P.E class.



Following instructions, I would change outside, in the locker room, rather than the bathroom stalls. The girls stared at me while I dressed, "shielding their eyes" mockingly. "Ewww! Gross! Cover your face!" If that's so, then why are you looking in the first place?



One day, just before I was to change, one of the girls approached me, spraying perfume in my face. I didn't understand why they did it to me. "Get your butt in the freaking stall! No one wants to see your ugly face!" "Freak." "Disgusting." "Fat." "Ugly." From then on I was forced to huddle myself in the corner, changing as quickly as possible, before they were given the chance to see me.



I turned to my counselor, but that only led to me being called a "snitch". They pushed me out on the field, and swore their revenge. I dreaded coming to school, knowing they were there. I sought so bad, just to fall to my knees and cry…once out of school, allowing the tears to stream down my flushed face.



After constant labeling from peers, I began to believe I was hideous, their bullying had managed to scar me.




Why did they do this to me? Why do they do this at all? Though I have escaped their torment for now, the bruises have permanently engraved themselves in me. To this day, I will take a hard look at myself in the mirror. Although I tell myself not to, I will care for what others may think. I will remember every word they said.



My experiences proved to me that School counseling is not enough. Awareness must be spread to the public, not just one class period, not one presentation, not one advertisement. In order to lower the cases of bulling throughout, the world must do their share. Create an anti-bullying club in as many schools as we can, speak out, unite, only then, will we win this fight.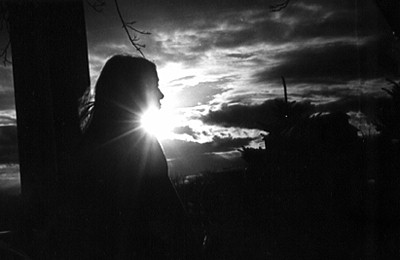 © Elizabeth G., Marblehead, MA