Bullied and Broken
May 24, 2012
I hesitated before deciding how I wanted to write this essay. "What if it's chosen and my bully reads it?" I thought. I soon realized that is exactly the reason why it should be written. It would be better if the person who bullied me read it; they would know just how wrong their actions were and the affect they had on shaping someone else's life. The reluctance to publicly share my experience is the type of fear that needs to be extinguished. Bullying cannot be addressed if the bullied do not speak out against their oppressors.
I was in fourth grade and the new kid in school. I was having a hard time adjusting to the larger class size, new curriculum, and unfamiliar faces. I quickly gained a few friends but also an enemy. I never knew why she bullied me. She was rude whenever I spoke to her and she would kick me every time we ended up in line next to each other. One day she kicked me while we were in line repeatedly and I, being fed up, had decided to kick her back. Her reaction was to shove me into a wall and we received detention for fighting

Even though some action was taken, the damage was already done. I don't consider myself the most outgoing person; I am shy, quiet, and a little socially awkward and I believe that being bullied has played a part in that. I was told I wasn't good enough, that I was ugly and stupid by someone who clearly was disgusted by my existence and I don't know why. I was nice, quiet, and other people seemed to like me just fine. Why didn't she?
Bullying is a problem that is long overdue for a solution. It needs to be stopped at a young age. Serious consequences should be taken after the first offense to prevent bullies from choosing other targets. I am unable to say that I wanted to commit suicide or go to any other extreme because I was bullied, however that does not make my story any less significant than the ones that receive the most media attention. There is a large spectrum of bullying and people seem to forget that bullying hurts no matter what degree it falls in. There are hundreds of cases of bullying that go unnoticed because in less extreme cases the victim feels it's not significant enough to report. Not everyone who is bullied can be as lucky as I was and have attention called to their situation. Lastly, the oppressed should speak up for themselves. They should discuss their situation and use it to help others who have experienced the same thing. By raising awareness, they can help make a change so that more serious consequences are taken against bullies and victims can know they do not have to fight their battle by themselves. Catching bullying early can prevent kids growing up to be bullies and hopefully eradicate the problem.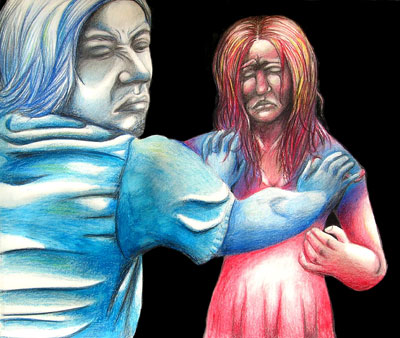 © Jessica P., Bethel Park, PA