All Alone and Helpless
May 24, 2012
The first message came; that is, the first today. It's not constant, nothing like that, but it's the waiting, the constant worry that when I check my Formspring I'll see another. None of this was meant to happen, none of it. I remember when I first got a weird message, it wasn't abusive, just weird. Those weird messages carried on for about a month, although there was a break of about two weeks at one point; in this time I got over one hundred messages, I thought it wasn't going to end, but I didn't think it'd get any worse. Then they told me that someone was coming to get me that night, and rape me. Yes I knew they weren't actually going to do anything, but it still scared me, how someone would say that. My friends told school after that, they didn't find out who it was, but it felt better knowing that someone knew. My parents still don't know, I couldn't tell them. I deactivated my account for about a month or something like that after my head of year told me to.

I remember getting a text or Facebook message from a friend of mine, telling me to look at this person's profile. There were anonymous messages on there, saying that they shouldn't be friends with me because I'm too ugly. It hurt. A lot.
I'm not the only one to get messages like this on Formspring; my friend starting receiving abuse, I think it was racist but I can't really remember, I wanted to stick up for her so I did and I got dragged down and called an ugly nerd. Things were okay for a while, until now. Two people I know, one of them is the same I just mentioned, were getting things, I stuck up for them both, I'm close friends with them, and one of the messages sent was really quite hurtful. It said I was the fat nerd of the decade and the whale of our year who thinks they're really clever but they don't know anything. That hurt me most. I had been finally getting over insecurities about my weight and appearance, then they go and say that and mess things up. I spent about ten minutes crying that night, and about twenty trying to make myself sick.

I hate how I let this get to me. I know it shouldn't, I know I should just brush it off, but I really can't. People say "just ignore it" but you can't just ignore when people say this stuff. I know people get worse than that, and this is why bullying, and cyber bullying is a real issue that needs awareness. Take it from me, no matter if its online, or face to face, this stuff hurts, it messes people up, and people choose to take their own lives sometimes as a result of this. Bullying is a real issue and needs to be sorted.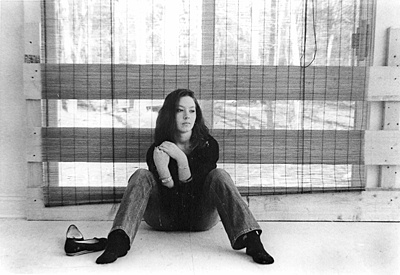 © Crystal F., Marshfield, MA