To My Mean Girl
May 24, 2012
In the dark shadows of our school, you lurked
with your malice-filled eyes and your malevolent smirk.
Like a hunted animal, I knew better than to approach.
for your turf I knew better than to encroach.
You were my teacher in the lesson of cruelty,
and from our real teachers, I learned the true definition of futility.
They turned their heads and I cried at night,
truly believing that I was only in this fight.
and you went on shooting your rifle words and the horror happened again.
The brutality that happened back then,
still hurts me now and there is a scar on my heart,
a scar that I developed while constantly weeping in the dark.
You and your flock are not alone in blame for they all share blame with you,
because by standing back my peers are guilty of cruelty too.
You cannot take back the words you spoke;
you cannot put together the souls you broke.
There will always be a scar from where you ripped me apart,
and there will always be a part of me still weeping in the dark.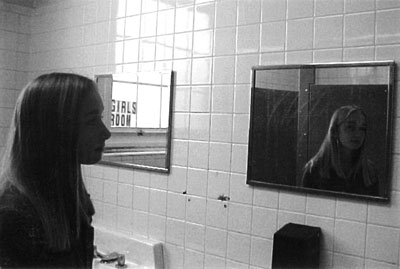 © Jill H., Pompton Plains, NJ