You Are So Immature
May 19, 2012
I stood by my locker talking and giggling with Laila,my friend.
"OMG he is so cute." We both cooed as a hot guy walked past our lockers. Again we looked at each other and giggled. Judy, a girl in eighth grade, walked past us and rolled her eyes.
"Just shut up he is not that cute. God you seventh graders are so immature." That phrase, I have heard it only about a million times. And every time they get the same response. A roll of my eyes and swear words tucked in my brain.
"Don't listen to her Gwen, there is a difference between fun and immature. You are fun!" Laila smiled. Her gaze immediately turned cold as Judy walked past wit her group of eighth grade snobs all giggling and talking trash."They are immature." Laila ended with a too perfect eye roll. Her smile shifted back to me and we went back to talking and giggling.
I thought back to the day I had stood up for a friend just a week before.

A Week Before

I sat in choir class behind one of my best friends Alex.
"You may all talk while I find the song I want us to listen to." Our teacher,Mr.Slingerland, said bored. Immediately Alex and I start talking.
"Since we're in choir we should so sing Sponge Bob." Alex enthused. I laughed and agreed. We both happily started singing the Sponge Bob theme song. Eliza, one of Judy's snob friends,immediately turned to us.
"Wow! You guys are so immature, Why don't you grow up already. You're in seventh grade not kindergarten." She yelled.She continued to yell and swear at us until, shocked and hurt Alex shrank to the corner.
The immediate urge to protect my friend kicked in as Eliza went back to talking to her snobby friends.I decided to tap on her shoulder and give her a helpful hint.
"You know immature is a word boring people use to describe fun people" I informed her.
"Ex-cuse me" She snarled. I smiled victoriously. "This isn't even your fight so stay out." I raised my eyebrow angrily.
"When I see my friend like that it becomes my fight. When my friend gets hurt, it becomes my fight. When a jerk like you decides to be a hypocrite and calls us immature just to turn around and act like a two year old child, it becomes my fight.
When my friend won't even talk because of how hurt she is, it becomes my fight. Go ahead swear at me, slap me, call me names, but you leave my friends alone and you keep that little bit of information in your mind." I retorted. I saw Alex, a small smile on her face, and continued to say "and no matter what I will always be on my friends side." Eliza looked at me as though she was shocked that I was standing up for my friend instead of going to her side. Judy sat in the chair next to her also in shock.
"You just got told off by a freaking seventh grader." Judy pointed out.
"well, whatever." Eliza muttered turning back around. I smiled and looked over at Alex. She mouthed the words "thank you" as Mr.Slingerland continued choir.

I smiled as the memory of that day came back to me. The look of shock on Eliza's face will not soon be forgotten.
"You know what," I interrupted Laila with a smile. "I'm so glad I have friends that are always there for me and aren't afraid to be themselves." I hugged her.
"And to tell the truth I would rather have you guys as my friends then a bunch of snobs that treat me like a barbie doll." I continued. She looked at me smiling.
"I'm glad you think that Gwen" She responded hugging me back. The bell yelled for us to get to class. We said bye, had a quick giggle and rushed off to our next period class. Smiling, happy and giggly. Man, it's great to be myself and love it. There truly is nothing better.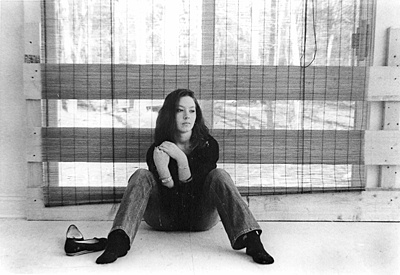 © Crystal F., Marshfield, MA