Dear Mr. Outcast
April 10, 2012
You probably don't get many letters.
I mean,
Why would you?
Outcasts don't socialize.
Or have many friends.
Or any friends at all.

But anyway,
I've wrote to you today,
To say I am sorry.

I felt bad when I pushed you down in gym class,
Shoved your face in the ground,
And broke your glasses,
Laughing the whole time.
Though it was fun to see you squirm.

I felt sorry when I knocked your books down in the hallway,
Smashing your science project,
To bits.
Though I liked that you cried when I did.

I regret calling you Dork.
Nerd. Midget. Geek. Stupid. Ugly.
Though I enjoyed the way you bawled in response.

Guess it's too late for apologies though.
Now that you're never coming back.
But I'll try anyway.
So, I guess my final word to you,
Is my Sincere,
Honest,
Apology.

I hope there is a mailbox up there.
So you can get this final letter.

Sorry for all your suffering,
It was fun while it lasted.
For me at least.

I'll see you soon.

P.S. When my friends and I get up there,
Don't mention this letter to them.
I don't want them to think
I wrote to an Outcast
Like you.

You understand, don't you?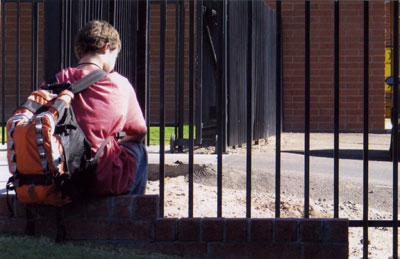 © Molly L., Phoenix, AZ