Words Cannot Hurt Me
May 8, 2012
When a doctor walks into a hospital room;
and tells a fighting cancer patient that their time is coming to an end,
do you think that person gives up?
do you think that person listens to the doctor and loses their will to live?
Why is it that we listen to the people around us who put us down;
who make us feel bad about ourselves,
and find pleasure in our pain.
Don't give the enemy their satisfaction,
don't let their words destroy you.
You can be stronger then them, and you are better than them
next time a person bullies you,
or puts you down,
always remember that you are stronger
and keep your head held high.
You may not be perfect, but at least your true to yourself.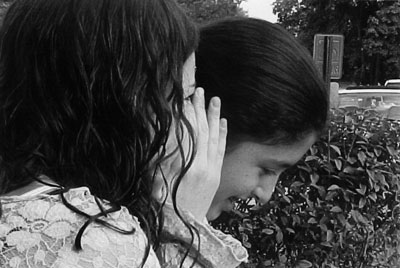 © Jill H., Pompton Plains, NJ