Growing Up Big and Tall
April 30, 2012
She called me fat. He told me I was freakishly tall. They called me a 'smart-tart.' Everyone had something to say but many didn't realize they were bullying. Some were people I didn't like. Others were my best friends.

When starting school, I was in a French Immersion program of about fifty kids. Consequently, we grew very close - us 'Frenchies' always stuck together… at least that's what I thought.

In third grade, I was walking down the hall and some kid started laughing. Turning around, I saw it was at me. I saw that boy whispering to some friends. The friends looked at me wide-eyed and snorted, "It's a freak! She's as tall as you are!" I was two grades below them and about two inches taller than the biggest of them. All the while my stomach turned and twisted; they were an older generation of French Immersion kids – I thought we were supposed to stick together.

By the end of 5th grade, I was about 5'6" and growing. When I told people my age, the common response was a gasp followed by a gaping mouth and, "But I thought you were so much older! You're so tall!" Some might take this as a compliment, but I hated it. I was very self-conscious about my height, but no one seemed to pick up on it

Then one day a girl - a Frenchy nonetheless - came up to me, poked me in the stomach and told me I was fat. Meanwhile, my friends pretended not to notice as I turned away, eyes brimming with tears. Maybe she was just being an insensitive child, but I've never forgiven her, and I added another insecurity to my list.


In class, I was very apt to answer questions; I liked school and excelled in all my classes. Unbeknownst to me, other kids didn't like school and thought being smart was a bad thing. They snickered behind my back. Boy was I given hell for being smart.

By 7th grade, some of the boys started catching up to me in height, but by then, other problems became apparent – the hierarchy of middle school. I wasn't the lowest on the Totem Pole, but sometimes it felt like it. One day, the most popular girl in school came up to my lunch table, invited everyone to her party except for me, and with a twirl of her hair, was gone. She never looked me in the eyes – I was the tall nerd and she was Miss Perfect.

A year later, my family moved. I was still tall and was teased for being smart, but my body had evened-out, and I had gained some confidence and could now laugh along with the other kids.

Now, I am a very confident high school-er and am the Student Council President. I am also second in my class only to my best friend who happens to be taller than me.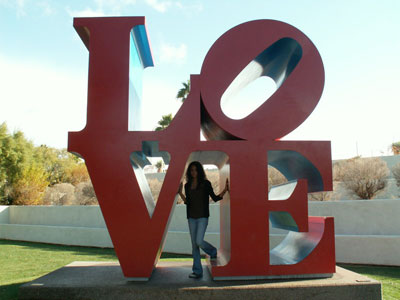 © Shannon E., Glendale, AZ