Ahed Tamimi is a Role Model
March 20, 2018
Ahed Tamimi, a 16-year-old girl from Nabi Saleh, has become an icon for the Palestinian people. On December 19th, 2017, Tamimi was arrested for "a video [that] went viral on social media of her slapping an armed Israeli officer during a raid on Nabi Saleh" (Ma'an News Agency). Israeli soldiers had entered Tamimi's family's property and stationed themselves without consent. Just hours before the slap, the soldiers had slapped Tamimi and shot her cousin in the face. Her action led her to become one of the Palestinian people's biggest symbols of the resistance.
Ahed Tamimi did not become such a powerful voice by accident. From a young age, her family was involved in Palestinian protests and acts of resistance to fight the Israeli army and government. Because her family never crumbled under the Israeli oppression, Tamimi realized that she would also lead the resistance. Tamimi and her family do not back down. "Instead, they continue to stand up in the face of their oppressors, with Tamimi herself fighting back both verbally and physically on multiple occasions—such as when she fought off soldiers attempting to arrest her brother or when she was caught on video telling off a soldier who hurled a concussion grenade near her." (Emma Fiala, Mint Press News). Living in a place with such oppression, people can choose to fight for their rights or remain silent. Ahed Tamimi sees her town, the cruel treatment of the soldiers and government and the segregation between the Palestinian and Israeli people, and chooses to resist the persecution of her people. Nabi Saleh, Tamimi's village, has fewer than 200 residents and is "the site of weekly non-violent marches against illegal settlements that are stealing lands belonging to Palestinian families and farmers" (Mint Press News). Tamimi and the people of Nabi Saleh protest, because the town "is surrounded by permanent Israeli bases," and the soldiers "rule over the area, frequently closing streets and entering homes whenever they deem necessary." Instead of crumbling under the oppression of these bases, the town's people protest against the Israeli soldiers. And being a victim of this persecution, Tamimi believes that she has to take part in the resistance, by standing up to the military, refusing to be threatened by violence, and speaking out to inform people about the hardships in the country.
Ahed Tamimi is being detained and threatened by the Israeli army, but it is the Israeli government and the Israeli army that is threatened by her. Ahed's mother, Nariman al-Tamimi, who films videos and takes pictures of the Israeli army's violent response to the Palestinian protests, said, "They did not want me to take pictures, because they are afraid of the truth." The Israeli government is scared of the public relations problem that the videos can cause. By filming videos and taking pictures, Tamimi brings awareness to the Palestinian oppression, which causes this fear within the Israeli government. Ahed is a threat because she wishes to "extend our struggles to one another in order to end all the world's injustices." While many people have tried to shine light on the oppression in Palestine, Ahed Tamimi, has brought awareness by leading a resistance movement as a teenager. Maybe because she is so young, more people from other countries can sympathize with her and her people's struggles. And, by leading such a large resistance, the Israeli government gains many more opponents, which could cause Israel to diminish economically.
There are 350 Palestinian children currently detained in Israeli military prisons, most of them there for minor offenses like throwing stones. By targeting the children, these soldiers aim to crush the Palestinian children's spirit and diminish the resistance. However, Ahed Tamimi demonstrates the failure in the soldiers' plan. The IDF wanted to destroy her story; by forcing her into prison, they instead made her story globally known. Tamimi's story proves that incarcerating Palestinian children does not silence their efforts, but instead amplifies their fight for freedom.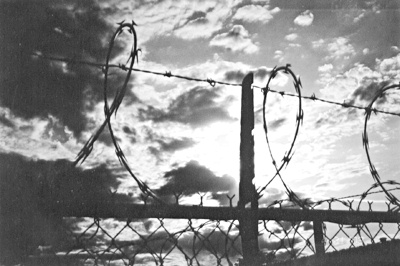 © Jessie W., Wichita Falls, TX