College Football Championship
January 19, 2018
In one of the most exciting games in college football history, the Alabama Crimson Tide took on the Georgia Bulldogs for the College Football Trophy. Hosted in Atlanta, Georgia, the all SEC championship racked up a multitude of followers, whether they were attending the game or watching on TV. With Alabama a two-point favorite, the game was full of surprises, come from behind plays, and a dream finish for Bama fans.
The Tide struggled early on, failing to make a field goal after a nice interception by defensive back Tony Brown. After the first quarter, it seemed that it would be an all defensive game. However, Georgia gained some momentum with a field goal a minute into the second quarter. From there, Georgia's defense halted the blistering Alabama offense, led by quarterback Jalen Hurts. Hurts was ineffective in both the passing and running game, letting Bama go down 13-0 at halftime. With the Tides offense practically nonexistent, many assumed that the game was over.

At the beginning of the second half, Coach Nick Saban of Alabama replaced Hurts with freshman backup quarterback, Tua Tagovailoa. The left-hander came into the game with barely any time behind center throughout the entire year. Tagovailoa looked strong on his first drive, but was held to a three-and-out. Bama fans were all but hopeless in their quest to win their seventeenth championship. But Tua and his offense came back hard on his second drive. Alabama was tied with only three seconds left in the fourth, when senior kicker Andy Pappanastos was sent onto the field to capture the victory for Bama. In a heartbreaking turn of events, Pappanastos' kick went wide, sending the team into a nail-biting overtime.

Alabama won the coin toss and elected to start on defensive. Bama's defense looked promising in overtime, pushing Georgia's coach Kirby Smart's offense in the wrong direction. The game relied heavily on Georgia's kicker Rodrigo Blankenship with a jaw-dropping 51 yard field goal to take the lead. Down by three, Tua ran onto the field. Taking place at the 30 yard line, the Tide's hopes diminished on the first play. Tagovailoa was sacked for an eleven yard loss, leaving a long second down and 21 yards. Unphased, Tua threw the ball deep on second down to fellow freshman DeVonta Smith for a touchdown. With that game ending play, Tua Tagovailoa sealed the victory for Alabama and won one of the closest and most hard-fought football games in history.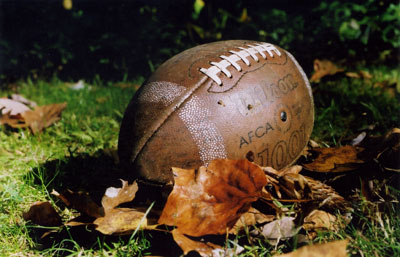 © Michael L., Bethesda, MD