Back to Life
February 22, 2016
The bright morning sunshine which entered through the window woke me up in my bed. I opened my eyes. Everything was absolutely the same as the day before. But deep inside, I felt something different, a feeling completely new and unknown to me. I was afraid but without any specific reason.
There was a glass of water in a table near my bed. I wanted to drink the water. I tried to drink but what followed my action was completely shocking. I wasn't able to touch the glass. I spoke to my mind, "What the hell is wrong with me?!!" I was thrilled and was shaking with fear.
I went downstairs calling my parents loudly as if I had seen a ghost or something scary. But I was completely shocked when the words that came out from my mouth couldn't be heard at all. I didn't know why.
It was then when I heard my parents speaking, I got to know I was dead!! Like, seriously!! I am already dead, no more in the beautiful world to live my life. It freaked me out. I tried telling my parents that I was still there; beside them. But no one listened.
I used to question myself, 'What is it like to be dead?' , 'What happens after death?' and so on. And I was experiencing it myself. That was an unusual feeling. That was the time when I realised how stupid I was to take life as granted. I wanted the time to reverse and go back to the time when I was alive.
But I was not able to do anything about what was happening. What else could I do than experiencing the dreadful feeling.
Then, suddenly, a bright light flashed into my eyes. I didn't know what was happening. And then I woke up. I thought it was just another day of death. But guess what? I had just woke up from a nightmare.
I thanked god. I felt like I had just returned from my death.I was back to life. I screamed alone in my room, "Yay!!! I am still alive and happy." And my mom entered my room saying, "What's wrong? Why are you shouting?" I told her everything and she laughed at me.
I am thankful to God that it was just a dream. It was more like a nightmare so, let's say nightmare. But it taught me that life is given to us so that we can do something great, something we always wanted to, something that makes us happy and others happy too. So live your life to the fullest and die happily, satisfied with what we have done in our ife.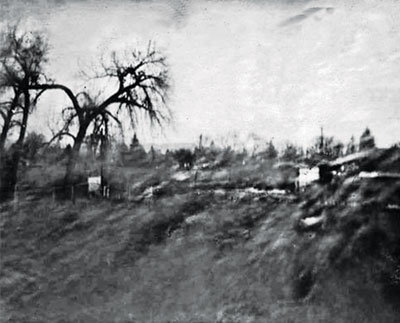 © Matt P., Monte Vista, CO