Love for A Stranger (Part 6)
July 13, 2012
He rung her doorbell once and stood there impatiently, fantasizing about the fun they would have together, or rather, he would have.

"Connor, hi" she said breathlessly as she pulled open the door, hair swinging in front of her face. She stepped outside and closed the door. He leaned towards her slightly, the smell of apples and vanilla intoxicating.

She smiled brightly back up at him.

"You smell good enough to eat" he said, flashing her one of his lopsided smiles, but also with a dangerous glint in his eye.

"Umm, thanks." She giggled nervously.

"Shall we?" He opened the car door for her and she got in.

He smiled knowingly to himself as he opened his own door.

***

"Wow, that was an amazing practice, I don't think I'm going to be able to remember everything you taught me, it's overwhelming" she gushed as they lay next to each other on the thick grass, sweating and out of breath.

"Don't worry, I can always teach you again" he said.

She smiled at him coyly and he smiled back, then, hesitating for a moment, placed one arm on the grass over her head and shifted his body upwards a little and twisted so looked down at her.

He leaned forward and whispered in her ear, "There are so many things I want to teach you."

He pulled back a little and looked in her eyes, she had a questioning look in her eyes so he leaned forward again and began to slowly kiss her neck.

The arm that wasn't braced above her began running it's fingers through her hair and cupping her face. Finally he kissed her on the lips, slowly but expertly.

She panicked. She had no clue what to do. This isn't right, she barely knew the guy, but he was so adorable and sweet, throw in a bit of mysteriousness and there you have it, the perfect guy.

She wasn't about to freak out because he was kissing her, he'd think she was a baby. But she did think it was going a little too fast, so she pressed lightly against him and when he continued kissing her, pushed even harder with both of her hands.

He didn't budge, only mistakenly took it for a 'yes' to continue, and so his hands began to roam along her body and his tongue flicked in and out of her mouth.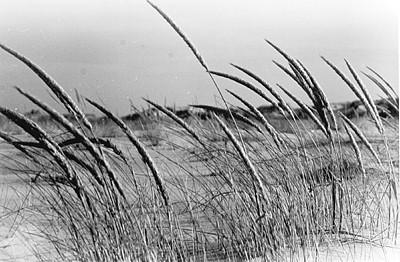 © Steve S., Marblehead, MA