Grey Eyes
January 11, 2012
Throughout her sentence within the deep, vacant, and meaningless months in the cell of self-hate, as the storms raged treacherously around her soul, I was viewing quietly, in isolation, between her screaming paths of destruction; and once more I witnessed her, while the colors of autumn altered around me, near recovery toward the hope of future lessened. As the essence of time lost its power over her, she let herself fall into ideals of reddened wrists and faulty fairytales. The simple world she painted in her subconscious became her very own conscious fictional reality. I sat a far as I watched her misty grey eyes flicker, the leaves began to blow in the courtyard, the tables of her mind spun vigorously as the doctors came rushing towards her. Ladies know their place.


"Don't speak," she shrieks.


No one stops. They grab her. She begins to dig at her own eyes. Deeper and deeper she forces her fingertips into her own flesh. Her nails, sharpened by blades of silver, commence to deface her vision. Before the physicians can refuse her attempts of blinding herself, she rips the layers of skin off, producing massive amounts of blood, dripping as rain does down the windowpanes of children's bedrooms. But, now it is too late. The beautiful girl with grey eyes is gone. She's now the girl who cannot see herself. Something she's wanted all along, as now she's in the absence of view of the demons within her. She's free from the terror of the reflection in the mirror.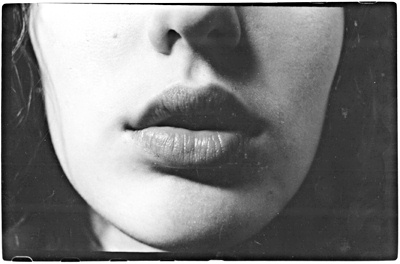 © Samantha A., Southbury, CT