New Seasons
December 11, 2011
As I open my bedroom window, I realize how restless I have become. Breathing in the fresh, fragrant air, I decide to go for a walk. I bound up the stairs and find my shoes. While stuffing my feet into them, I decide that I might as well take my dog for a walk along with me. I yell for Taz, and when he doesn't come, I jingle his leash so that he knows why I am calling him. Sure enough, I soon see an immense, black, furry body come scampering toward me, sliding on the wood floor. His tail wags enthusiastically, and he pounces onto me excitedly waiting for the click of his leash snapping to his collar. I turn the doorknob, and Taz shoves the screen door open with his nose.
Taking a deep breath as I step outside, I pull Taz to a stop. My surroundings are such a refreshing change from the dreary winter. I can feel the gentle breeze brushing my cheeks and making my hair flutter slightly. The sun is out, its calming rays heating my face in the still slightly cool air. I can smell the pleasant aroma of spring, from the new lilacs beginning to bloom to the earthy smell of dirt being exposed again. The sights must be the best of all. There are tiny green buds just starting to mature on the apple trees, vines and stalks first starting to creep out of the garden bed, lush leaves exploding in color from every dismal, brown tree branch, and the first blooms of crocus beginning to emerge from the few miniscule patches of snow left on the ground.
I start to take a step and suddenly fly forward, thrown off balance. It is clear that Taz has decided that he has waited to go long enough, and I soon find myself sprinting. I struggle to regain my footing and yank him to a stop. We start walking down the rest of my driveway and to the gravel shoulder of the highway. I love the way that the gravel sounds under my feet—crunch, crunch, crunch. I can tell that Taz likes it too by the way he is prancing around me. I am always amazed at how fast cars whiz by on this county road, even while people are walking on the side! Just before I arrive to the corner turning onto a much quieter, virtually carless street, something strange happens.
Taz starts staring across the road at nothing. He jerks his leash out of my grasp and starts running across the lane. I start yelling to him, trying to persuade him to come back safely next to me. Thinking that it was working, my yells become more encouraging calls as he slows to a stop in the middle of the highway's far lane. The only problem is he isn't turning around or coming back. He simply stops, knowing that he should turn back but still intent on reaching the other side. He stands there as if he is frozen, and his leash rests behind him like a long snake.
I hear a rumbling in the distance and realize that Taz is in the path of an oncoming car! Rushing out to him and snatching up the end of his leash, I strain to pull him backward. The hurtling car gets closer, and closer, and closer, and doesn't seem to be slowing down! The car is only a few feet away from him, and I give one final, desperate heave. I can hear the car's brakes squealing as we suddenly burst backward and spill into the ditch behind us.
I try to breathe a sigh of relief, but Taz is still sprawled out on me looking confused. He rolled off of me after I gave him a hard shove. Now that I can breathe again, we rise out of the long, scraggly grass, and I decide it is time to go home. Next time that I go for a nice, relaxing walk, I am going to leave Taz at home!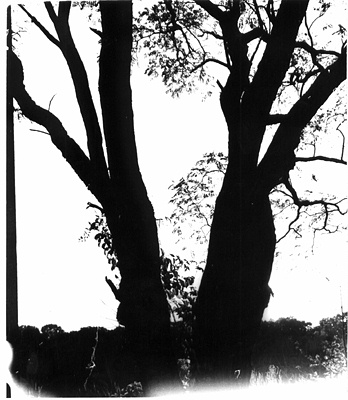 © Julie S., Marblehead, MA