Long Gone
November 23, 2011
At first I adored you. You were nice and cute a little, and all my friends liked you. They asked if you knew anyone that might want to hang with them. I enjoyed you, and I was sure that I would never want you gone.

Then, you gained a stronger hold on me. I felt cut off from the rest of the world, and I could only see you. I knew I was in too deep, but I could not get rid of you. I had given you too much, and the only time I could have left you was when I was sure I would never want to live without you. You were creating a cage around me, a cage I could not penetrate.

Slowly I found it harder and harder to pass each day. I wanted to leave you, but I was unable to. You were too strong, and every hour your grip strengthened. Finally, I let go, leaving you to gain from my immobile body. You did not need my support any longer, not like at first when it was only me that kept you from being pushed to the bottom of the ladder. Now you were in charge, and I was gone forever. I was no longer useful to you.

The years passed, and even as my body decayed and turned to dust, you stood around me. Still, you were that cage, that cage that had strangled me, that cage that I had, in a way, created. Eventually I became a ghost, nothing more than a whisper on the wind.

Now, no memory of me exists. But to this day, my spirit stands, trapped in a thick cage of vines, a cage I created when I was young and careless. I stand immobile, watching children climb on the strangler fig vines that surround my ghost, chattering about the fun you provide, and never once mentioning me, the tall rainforest tree, deprived of life because of the deadly vines that I so naively played host to.

So you better watch your back, because something seemingly small and insignificant could do away with you, too. It doesn't have to start out big to get you.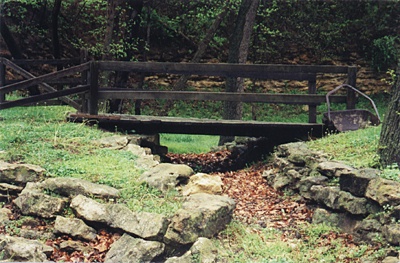 © Crystal B., St. Joseph, MO