Beyond the Dark Forest
October 18, 2011
Beyond the Dark Forest is a magical place for kids, or so they think. This deceiving forest is anything but pleasant. Lost souls go in but never come out. Doomed forever.

Beyond this enchantment is a gruesome curse, a scene of horrific terror. Children lost among the leafless giant oaks. They cry and scream for their mommy and daddy, but no one to be seen. Only the fear and terror to make them cry. It's too late for them, fears come to life, but only evil stands in the dark to bring them down.

Blood cutting screams are heard, but no one to help. Bones strung from branch to branch, skulls dangle in the wind. Children bound to the trunks of old twisted trees, restrained by twisting vines of thorns. Their feet tied by the wilted roots. No escape in sight.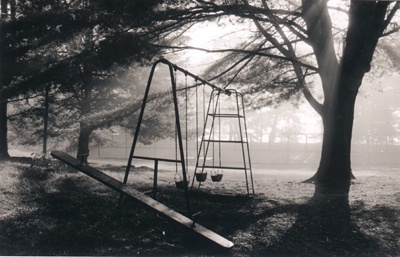 © by Steve S., Marblehead, MA