Where She Belongs
May 9, 2011
Short slow quiet steps I take up the stairs of the DelFindago house. One step, pause, listen. One step, pause, listen. One step, pause, listen... my pattern up the the staircase increases speed as I realize more and more that they aren't going to wake. Reaching the top I look right then left like I always do when crossing the street. Only here I am not worried about being hit by a car. My worry is getting caught in their house. I'm on business and my duty is to sacrifice Jenny DelFindago. There is no story I have to explain here. Jenny is a b**** and I strongly feel all people of her kind deserve to go where they belong, right? Well tonight, Jenny is going where she belongs!

I turn a quick right into the main hall. Five doors stand in the hall, when I only need to enter one. Pressing my back up against the painted tan wall, I slide down to the second door. Getting closer I stick our my left hand for the feel of the handle. At first touch I grasp hard and twist slowly, then super fast trying not to drag out the screeching the handle makes. I gasp for air because I am coming so close! Carelessly, I open the door all the way. I flinch worried Jenny noticed, but I lucked out.

"Okay," I barley said. Not giving up now!

Not worried anymore I walk straight over to the bedside of Jenny. I look down at her sickened. How could she live with herself knowing she hurt all those people? Well, she isn't going to live much longer, is she? I reach over and grab one of Jenny's 100% cotton pillows (the one I always use) and hold it over her head. Determined, I smash the pillow onto Jenny's face suffocating her into death. Her eyes are wide open now, but she puts forth no effort to stop me. She doesn't struggle, nor does she try to scream for help. Thank you Jenny for making my job easier! I press harder and harder putting her in an definite horrible pain. Slowly her eyes start to close again then her body shuts down completely. I put my fingers up to her neck for a pulse, but non was to be found. I succeeded! Jenny is now in hell! Satisfied, I throw the pillow across the room and reach into my pocket. I pull out a long rectangular strip of paper. It reads, "First Class Trip to Hell". The tiniest laugh escapes my mouth and slap myself. Standing there I was scared, but I finally felt assured again that I was fine. Quickly, I grab her hand and shove the fake ticket inside.

Escaping the way I enter seems to be faster than it was before. I make sure I cleaned up all my tracks, I do not want to be caught. Purposely wore an all black attire of gloves, ski mask, long sleeved shirt and pants. There was noway I could have left any trace of DNA.

While leaving I think of Jenny. I remember all the good times we use to have laughing at Matilda's chunky thighs, and other people's differences. But, those times were not good. I was a cruel and selfish to even think they were good. My actions started because I felt that there has to be some change in the way Jenny acted. That is why I started to talk to Matilda. She had a great insight of the torture by Jenny DelFinago. I apologized to her and told her how stupid I was to fall under the power of Jenny. I told Matilda how I felt and how I thought there needed to be some changes in our high school Food Chain. She accepted my apology and she agreed and decided we should make a pact. The pact was for one of us were to end Jenny's cruelty. After a long time of thinking I realized it had to be me. I have no other motive to kill Jenny and Matilda did. Matilda had plenty motive because she was always harassed by Jenny. Then it was decided it had to be me, her best friend, to kill her. I would have to continue to being Jenny's friend so there was no suspicion. Then, after the murder I would have to act upset when actually right now I am thrilled. After the murder I couldn't be seen with Matilda or talk to her. We could share sly smiles in the hall but nothing too obvious. Later on nobody will remember Jenny, nobody will care about her murder, and nobody will suspect that it was me.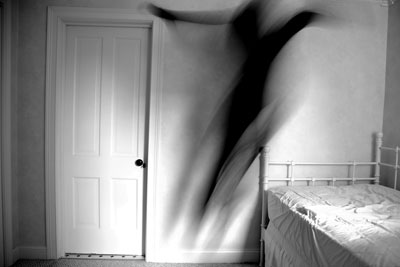 © Sarah M., Blairsville, PA