Hello
February 10, 2010
The view of your bedroom, darling, is fantastic. I can see the posters of your favorite bands fastened with clear tape at the corners and the fluffy covers of your striped bed. Judging by how you do not notice my face at your windowsill during the night, it must be very comfortable. I noticed that you added a frame of you with your parents in Canada last week. It is a shame you do not know this, but I was right there with you on that trip. If you would like proof, see the face in the very top right corner of the photograph. Even if I did not keep watch over you every day, I would say that I was by your side at night. I will always be there, in both mind and flesh.

It is all too easy to watch as you sway in the warm mellow glow of the lamp by your doorway, wrestling with your pretty shirt covered in ruffles. Your gorgeous crown of ringlets becomes delightfully tousled, a change from its usual glossy perfection. I like the ruffles. They suit you.

Now, someone less attentive than I would have assumed you would have gone to a party or a fancy dinner, but I know better. Every Saturday night, you go on the prowl at the mall, hunting down the latest bargain on all those pretty dresses you like so much.

But this time, you did not go for the sake of bargains. The boy you secretly admire, George Wilbur, will be at a party and you were invited to attend. In hopes of catching his eye and winning his affection, you lied to your friends and said you needed a new dress for your little sister's birthday party. They will never find out, darling. Your secret is safe with me.

Tonight, you came back in your friend Chelsea's red convertible, its speakers blasting techno dance music and alerting your parents you were home at 11:23 PM. Bag in hand as you went up the steps to your front porch, I saw you wave to your friends, keys in hand, before they sped off into the night. Safe behind your bedroom door after you bade your parents a good night, you held your newest treasure, a cocktail dress of deep turquoise and fake diamonds lining the plunging neckline, glinting in the soft light. George will be a happy man, indeed, and so will I. What man would not love to gaze at a beautiful woman in such a stunning dress?

However, I do not approve of your choice of affection. I would be a much more suitable candidate.

Who am I? I am a collector of sorts, just as you collect dresses. Of course, with all collectors, I am particular about what I collect, specifically the quality. Some would even call me fastidious. Surely you would understand the reason behind this. My philosophy is that if an item is not worth my time, it does not deserve my attention.

Hello, darling.

In my collection, you are my most precious and beloved.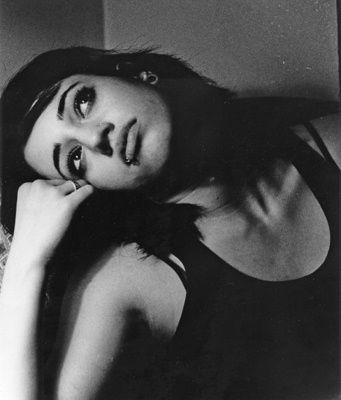 © Jessica B., Bethesda, MD