The Ark
July 23, 2013
The steward was being unreasonable. "I offer all my billions for just one measly seat on the Ark." She explained to him over and over again. "I'm sorry ma'am. It is completely full." The drone replied.
"I presume you will get a seat." The woman said.
The steward was nervous now, he began to scratch the back of his neck and his tone was much higher pitched, "Why yes ma'am."
"Yet you have the audacity to tell me that the Ark is full."
"Ma'am there are other vessels."
"I had my top engineer look at their designs. They will never hold. You just made them to prevent a public panic."
Again the steward scratched the back of his neck, "Ma'am those were designed by the best engineers in the world."
"When the sun's flares burn the pathetic shard of the atmosphere that's left, those ships will crumble like paper in water." She looked him dead in the eye. "I have the specs to prove it and the contacts to send the message all around the globe."
"I don't have the authority to let you on board."
"Then who does?" She questioned.
"No one! The people on the ship were selected by a team of genetic engineers to be able to repopulate the planet after the worst is over. Money and power have no influence here." There was a tint of pride in his voice.
"The president of the United States is there."
"He is the one exception." He said sternly.
"And did you ever look over the list of candidates that genetic engineers listed?"
"You don't have access to that information."
"Oh please," She dismissed what he said with a wave of her hand, "The rich and strong have access to everything."
"Except a seat."
"As I was saying about the candidates. Nearly 35% of them are other scientists."
"So?"
"They biased the results to include more people like them. 35% is a horribly unbalanced percentage. I asked three separate teams to answer the same problem and they all stated that the percentage should be 12."
"You don't know what you're talking about." He said desperately.
"Fine you're right." She said miserably, talking like a girl disappointed at her boyfriend. "Will you at least put me on top of the list?"
Seeing a way to end the conversation, finding her kind of cute, and feeling a sense of authority he moved her name to the top of the waiting list. "Good luck." He said genuinely.
"I don't need luck." She shot him with a poison dart. He was dead before he could scream. The authorities would be so busy that they wouldn't care about one man's death, no matter how obvious it was that she was the culprit. Now there's room. She thought.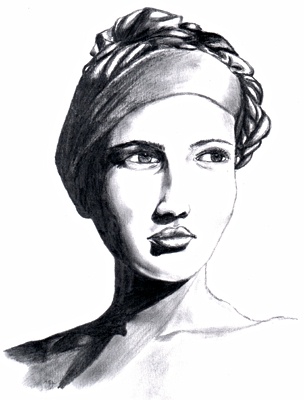 © Brynne L., Williamsburg, VA