Born of the Dead
April 12, 2013
He was nacido de los muertos, born of the dead. I'm not saying that that he was reborn. Rather, he was posthumously born. Very posthumously. I mean, the parent who died even before he was conceived was his mother!
Before confusion sets in, let me explain. Each year on the Day of the Dead, there is a secret event that involves the Chosen Dead. Several of those who had already passed are chosen to sire offspring by means of essence. When one woman has proven to be worthy of bearing one's child, she conceives the corpse's DNA and it is combined with her own genes to create an offspring. Sometimes, it's more than one infant as if it's a normal pregnancy. When the offspring are born, they are normal with genes from their dead parent. There is, however, another event that's not limited to females.
On the Fourth of July, those chosen from the dead are females. That would make those chosen to bear the offspring males. Here's the twist: when the men bear the children, their lower areas would change so that they experience pregnancy like women. Nobody would know the difference, but those pregnant would have to confide their secret to only the ones they trust. Labor and delivery are no different for men as it is for women. They deliver either by natural or c-section like women.
One such case involves a ghost who had been dead for two decades. The man chosen to bear her offspring had absolutely no ties to her. When he got pregnant, he went to her birthplace to find out more about her. He learned that she died on her birthday and haunted the very place she lived. When their son was born naturally, his skin was lighter than his father's and one trait from his mother set him apart from the children: his eyes were the color of fire! Other than that, he and his father lived in peace.
The baby grew up into a toddler and without knowing his mother. Sometimes, her ghost would visit him and his father. She sang to her son to get him to sleep; he thought she was an angel. She never cared about the man, but she mostly certainly loved her son. She loved him more than anyone she ever loved…even before she died.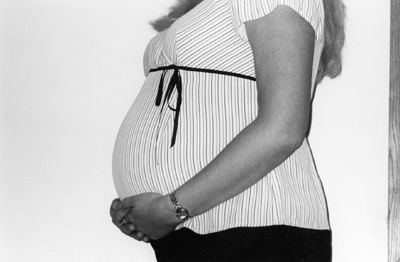 © Cathryn C. Pequannock, NJ