The Blood and the Sparrow
February 23, 2013
Once upon the ivory of the elephant's tusk to the brim of vanilla cinnamon spice rests a man upon his caravan under the blood orange sun, there he smokes a clove cigarette, crushing the sunflowers against his toes. I stumble in these sunflowers, picking at my gunpowder bruise gracing my knees in lavender wounds. I crawl towards the wallflower, the man, my grandfather, Elvan. He spells out 'love' in carnation on a mountain.


Elvan means color in the language of Turkey though he is Romania and I am Palm Springs complete with tiny plastic palm trees. I broke my bones on cobblestone and been napped by gypsies to get to this man all to figure, to figure he hands a kitten in my hand?

My grin is as truthful as the freckles lacing my skin, as he shakes my face and kisses my forehead. The kitten bobs curiously as if she were a swan in my palms, I drift behind Elvan as he leads me into the caravan cathedral, crushing his cigar at the foot of the door. I hold the kitten closely, I think I'll name her Sparrow!

Sparrow's ears spread like butterfly wings to find a stain glass rose window of finger-paint fable. Pillows of moroccan fabrics reach from isle to wall in rolls lining the mahogany floor. Occasional toy elephants bound by strings and hung by bells, Sparrow's addiction as she pours off my shoulder into the colors of indian roses and true turquoises.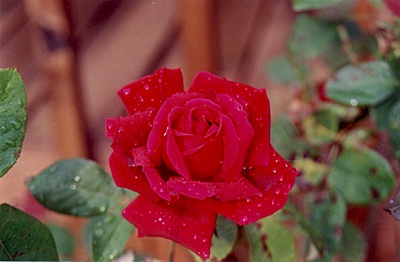 © Jami U., West Hempstead, NY