Morte-56
October 9, 2012
I am everything. My name is Morte-56. I am the edition 11.8.2 and I am the future and the past. I hold all information. I have no emotions but I have a brain. I am a computer yet I am not and I know everything that has ever been known about you.


Your life started fake. Your mother chose what they call as the "designer baby" path. You are smart yes but it was chosen for you. Your father is gone but I know where he is. Your mother came to my superiors often to try and find it out using me. But I am not a toy, I am a lifestyle, I am the world. Your father has been put in a correctional facility. He was found trying to escape my superiors after committing a crime. I would say I am sorry but I have no such emotions.


You started school at the appropriate age but you did not enjoy it. You did not appreciate what the teachers were programming into you. This was foolish, knowledge is power. I know that and you should also. As you progressed in school you became unruly and attracted the wrong group, posse, ensemble. This did not please your mother but your marks were still at the right average.


Your life started to decline in High School. You met a boy. He was a bad influence. You thought you loved him. You thought he loved you. You were foolish. There is no such thing as love. Look at me, I survive but I have no need of this love. Love destroyed your life. He took advantage of you and your mother's social position. I know everything about him too. I bet you would like to know what he was thinking. I will let you in on a secret. He never loved you, and he was not cheating on you. He was cheating on the girl he had been dating for a year before finding out he could easily use your foolish crush on him for his gain. Do you feel betrayed all over again human? I know you do. I know everything.


After this boy was done with you and left you, you were devastated weren't you human. You could not believe your luck. There is no luck only fate and knowledge. Your grades did not uphold. You were stupid, you threw away your future. You thought you could run away. I have no legs I run away from nothing and nobody. I live as well as a human or machine can. Now you live outside the building that contains me. Yes you were foolish human. Let us pick apart yet another life shall we.


How about that boy from your First Year school. He is the smartest human I have in my entire memory bank. Yes his life will provide me entertainment. Such is a boring occupation to learn and learn. Yet more and more powerful I become. This boy was not fake. He was as sincere as one of you humans can be.



Since the beginning he has excelled. He was in the top of his class for his whole school like. But because of this other humans detested him. All humans do not care for those they can not understand or fear. In high school this boy did not have any he could call a friend or even an ally. This is why I am superior I do not need anything to keep me happy. I need no happiness.


When this boy graduates he is accepted promptly into the highest prestige university. He does not enjoy this experience. He puts his happiness and need for a companion before the need for knowledge. The ultimate power. Halfway through University he was driving while consuming alcohol. He was trying to escape his grievances. And he did, a truck driven by a human named Barry-12 was also driving and hit him. No more sorrows in the dead. Or in my life. I have no sorrows. Nothing I see within my memory saddens me. They are all blinks in my like for I will survive forever.


Barry-12, was driving on that night for a reason. That of course I know and knew and will continue to know. For I do not forget, never. Barry's wife was having a baby. He knew this months before but had to deliver his truck load. So he was not paying attention to a swerving car coming up the other road. Barry was stricken with guilt, another useless emotion, for killing this genius. But he was more guilty that he missed his son's birth. His son was named Barry-13.


Barry-13 was born into a poor family. Barry-13 had no smarts. He was not a "designer baby" yet he was happy. This makes no sense to me. Knowledge is power, and power is happiness. I am the only one with enough power to know that there is no happiness. But humans continue to provide themselves with these so-called emotions.



Barry-13 had many friends in school. He was apparently creative, another thing that has no use in this world. Barry-13 thought he was special. Barry-13 will not be remembered by anyone but me. Barry-13 had an enjoyable school experience. Barry-13 had a good job. Barry-13 worked in an office and kept in touch with his friends. Barry-13 got a wife and had a girl who he named after her mother.



Barry-13 was born on the same day that boy from your First Year school died, Barry-13 was born on the same day you moved to live beside the building that contains me.


Barry-13 will have a life better than you, the boy from your First Year school or I will ever have.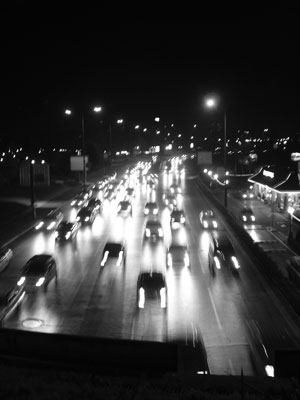 © Marietta S., Pleven, Bulgaria