Doomed
July 26, 2012
I was somewhere cold and uncanny. As I looked around, the place appeared to be a stone corridor. There were incandescent lamps hung on the unpolished walls on both sides. The flames from the lamps immersed the place into a dim glow. I felt frightened, though I did not know why. A high-pitched noise filled the air like a scream, but no one could scream for that long without stopping to breathe.
I was instinctively driven to find the source of the noise. There were no doors or windows in sight; just an unpleasant expanse of walls. I walked forward with uneven footsteps. It seemed like I remained in the same place no matter how much I walked.
I knew I was dreaming, but I could not wake myself up.
I had a sudden notion that someone was watching me. I looked around but there was no one anywhere near. All of a sudden the scream-like noise subsided, drawing a curtain of silence over the place. The silence was so complete that it made me numb. As I walked, the faint clicks of my feet created stain-like impressions on the dark silence. In the absence of noise, the lights seemed somewhat brighter. I suddenly came across a door. My stomach clenched with a mixed feeling of fear and hope.
I pushed the door with a shaky hand; it gave away without any resistance. A bright green light hit my eyes, nearly blinding me. For a while, I could see nothing because of the white flashes in my eyes. Even when I could see clearly, I could not make out what I saw. There were a lot of instruments, none of which I had ever seen before. A large container of glass was filled with a radiant liquid which, I realized, was the source of the green light. There was a soft hum in the air, like that of an engine in power.
"You shouldn't be here." A blade-like voice resonated from beside me. I jumped with fearful surprise. Slowly, I turned my head to face where the voice came from. There stood the lean figure of a woman in a dark cape. She was awkwardly tall. Even under her drawn hoodie, her face looked stern and glass-hard.
"Who…who are you? What is this place?" I mumbled. "That is not your concern," her cold voice cut through my ears. "Or maybe it is. After all, this is going to be your doom. This is going to be the doom of the whole world! Not that you'll understand."
I did not know what she meant. But there was a strange gravity in her voice that bound me like a spell. Instinct urged me to run away. I turned towards the door but it was closed. Something inside me told me that I could not escape. "This is going to be your doom…" the words vibrated through my head.
I knew I was dreaming, but I could not wake myself up.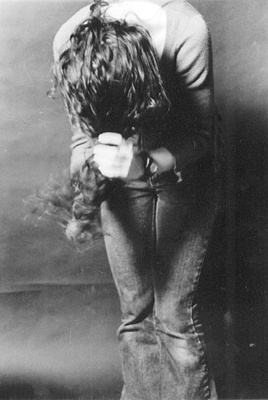 © Cerys W., Marblehead, MA