CinderBella
April 10, 2012
There had never been a better moment for me to stand up and walk away. Sweat trickled down my arms and into the palm of my hand. I constantly wiped the back of my hand against my damp forehead. I had to remind myself to breath, to keep the tears from streaming down my face, to hide my beet-red cheeks.

"I knew it," Cinderella crossed her arms over her chest and stared me down, trying to make me shrink, it felt like. "You back-stabbing witch! You are worse than any of the others!"

"No, please," I managed to whisper. "I meant to harm."

"Oh, no, of course not! You are just a poor maid, ashes on your rosy cheeks, your natural blond hair piled perfectly on your head. Oh, you are too innocent, aren't you?"

I was afraid to turn away from the snarling princess, who was apparently "just like me" once upon a time. But in my own story, there would be no ball and no crystal slipper and no search for the beautiful maid… Yet I could not keep my eyes off the prince, his beautiful shimmering brown hair supporting the glowing gold crown, his deep green eyes, his perfect nose, his full lips…

I felt Cinderella's cold hand hit my face, hard enough to sting but not hard enough to make me bleed. If anyone was to see my bloody face, they wouldn't accuse the "darling princess" anyways.

"Stop dozing off!" She hissed. "You are madly in love with my husband, and if you do not stop, I shall banish you from the kingdom! Do you understand?"

I quickly and quietly nodded as she dismissed me with a furious wave of her hand, a sparkly diamond ring circling her fourth finger.

I ran down the first corridor, tears streaming down my face. My heart was pounding in my chest. If only people knew the lies Cinderella told. The awful things she did to her kind stepmother and sisters. Yes, that is right. Sisters. Not stepsisters. That was merely one of her lies among the thousands. Her awful ways made me sick, but I supported myself by working for her as a maid. I was three years older than Cinderella, only a year younger than the prince. It should have been me discovered. Technically it was. I was the one who lived with her wicked stepmother and stepsisters. I was the one who was turned into a glowing beauty by my fairy godmother. I was the one who danced the night away with the prince. I was the one who had to run and try to forget of her glorious night with the prince. I was the one who was kingdoms away fetching new silk for her stepsisters gowns when the prince was searching for his "true love". She was the one who knew. She was the one who lied to the whole kingdom, claiming she was me. She was the one who dyed her hair, colored her eyes and forced her amazing family to lie. She was the one who secretly made the kingdom's army destroy my home and family and force me to work for her. And now it was my turn to win back my rightful place as Cinderella. And no longer would I lie about my name. No longer would I be called Bella. No longer would she pretend her name wasn't Kalilah. I will be Cinderella again. I will play myself.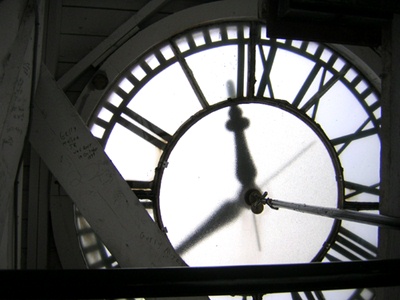 © Tatyana Z., Norwood, MA