Charlotte's Ghost
June 16, 2011
Charlotte sat on the porch facing the road. Her tears fell like a heavy rain shower in the mid-September air. She missed him so much. He had been dead for a year and a half now, but it felt like the accident was just this morning. She missed her boyfriend. She felt like she'd never be the same without him there with her. She could still feel his warm skin on hers as he teased her about the green in her blonde hair after swimming all week in her pool. He felt his light pressure on her lips as he'd kiss her when he got her angry.
The breeze was warm in southern Georgia all summer long. But just now, a little bit of a cold spot went right by her. It felt like a hand running fingers through her hair.
"I'm imagining things", she thought. She stood and went to change. Swimming always made her feel better. She changed into his favorite suit and ran into the pool. When she plunged in she felt a tug of arms around her waist, she jerked up out of the water, gasping for air. "What in the world..?" She screamed in her head.
In her ear she heard, "I love you, Char… I miss you." She knew that voice anywhere. It was him. It was her William, Willy the Kid as his father called him when she was around to tease him.
"Who's there?" she asked with her voice hoarse from the salt water pool.
"Charlotte!" she heard her name. Her head whipped around in every which direction to try to find who was calling her name.
The tears began to stream. "Why…Why did you have to go like that...? Why did u buy that stupid motorcycle in the first place when you didn't know how… to... Drive it?!" she sobbed as she sank onto the ground next to a chair and began to weep. She finally got the strength to pull herself together and go fix dinner for herself and Martha, who was Willy's schnauzer. "Martha? Come here girly, come here!" she called to the old gray dog. The dog wouldn't leave their bedroom. "Martha, come get your food!" charlotte said to her. She wouldn't budge. "What's wrong with you Martha?" she asked.
"Char… come lay with me. I miss you." She heard from the bed. She jumped. She was going crazy. She turned and saw a flash of a figure in the mirror.
She screamed, "Who's there?!" she walked over to Martha tugging at her to come out of the room. She was scared in her own house.
"Charlotte… please, don't walk away... I love you." The voice said. She turned.
"Willy?" she breathed as she walked over to the bed. She felt a cold hand on her wrist, tugging gently on it as if to show her something.
"Charlotte… can you… see me?" he asked appearing on the bed. She jumped back screaming. "Char don't scream." He insisted trying to pull her close.
"Willy… is that really you?" she whispered.
"Yes, it is! It's really me. Oh, how I've missed you my kitten." He said embracing her. She shivered
"You're so cold… why?!" she asked him scared still. He chuckled at her timid looks.
"I'm dead babe, what do you expect? Me to be on fire?" he smirked. She frowned remembering how cruel his smart remarks were. He sighed, "I'm sorry Char! I have just missed you terribly." He squeezed her lovingly.
"I wish there was some way we could still be together." She cried.
"There is, that's why I'm here... I know a way you can be with me… Forever" he chuckled darkly.
"You're really scaring me now Willy." She said.
"Good, you wanna be with me always right? Well, I have a way, do you wanna hear it?" he asked her giving her a look that ran a chill up her spine.
She took a deep breath and for a split second wanted to run from him. "Tell me." She said simply. He smiled at her with an evil grin that only spelled trouble. And I mean trouble with a capital "T".
"You have to give your soul to the devil." He said menacingly. Her eyes got big and round as if he was for real. He laughed manically, and then went into a guffaw. She started to cry angrily.
"I hate you! Why do you have to make such a horrible joke at a serious time like this?" she threw a punch at his shoulder, which just went straight through his collar bone.
"Well, gosh you could never take a joke anyways... Come on now though, you gotta admit it was funny." He gave her a devilish grin that she had to giggle at. "Really though, Char you have to become a ghost before you can be with me forever." He said with seriousness in his voice now. She could see it in his eyes, the hopefulness of a yes, and the scared pitiful look of a scared little boy, in trouble with his father asking for the wrong thing at the wrong time. She wanted to but what if she missed her calling, or missed something important in her life.
She looked at him giving him a look that was as serious as cancer. "What do I have to do to be with you as you are right now?" she had stopped shaking and was fighting the tears as she stared him in the eye.
"You…" he stopped and started to scream. I stead of in their room they were on the scene of his wreck, the one that killed him. She saw the car coming towards him and lunged in front of the speeding drunk. Then she awoke gasping, crying in tears in her bed clinging to Martha, who was whining to comfort her. She now knew that it was all a dream. She just tried to cry herself back to sleep.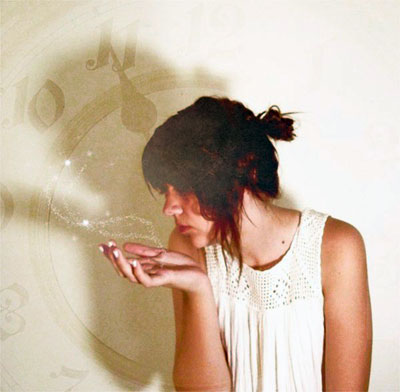 © Becca B., Groveport, OH