The Fallen Giant
May 30, 2011
I once met a man, a dirty vagabond he was, indeed, but I, and only I, had the ability to see that he had the potential to be more than a god. His overwhelming presence, like a warm blanket that slowly turn to molasses around you as you savor every moment, enveloping you in a sweetness that you never want to let go as you delve deeper into it. This, despite his ragged appearance. He wandered up to me, with a dirt smudged face (for we were in a small town somewhere in the Sahara Desert eating at a bar. I was on one of my many adventures). His teeth were blacker than pitch and his breath reeked of raw fish weeks old, probably his last meal. With his famished and frail body, he asked (with a parched throat and hoarse voice) for some water.
As many in the town had no water to give, I did. So I gave him some, as well as a half eaten slice of bread from the portion of my sandwich that was left, to save him from starvation. Of course I would, anything for this eternal yet rare being standing in front of me, his presence hypnotizing. He thanked me profusely and moreover gave me his blessings. But to my eternal excruciation, as he hobbled away the presence was dwindling, my most precious possession being dragged away from me by an invisible force, as I tried to hold on and never let it go.
Then the world came spiraling back, like a metal bat swung into my face, and everything came into focus. What was that, just now? That peasant couldn't have been more than a daily site since I've been here, yet so… powerful.
That night, as I was walking to my small hut just on the out skirts of town, I saw a hunched shadow fall against the hut to my left. I barely glanced at the shadow, but when I did, I was overcome with the same large, otherworldly presence I had felt at the bar earlier in the day. It felt so warm, yet so isolating, but I let myself fall into its allusion of comfort anyway. So I was tackled by the same vagabond that I helped today. I braced myself for the impact of the jagged rocks on my smooth skin, but instead I opened my eyes to a psychedelic swirl of colors and stars moving at such a pace that I could only just comprehend before I saw another sight.
Then there came a screaming, blaring split through my head, a language that I had never heard, but understood.
Nish ha vera fora de bla herea bui*
Your kindness is an absence on our planet, we need it.
Ki vi shninosh br evhj noddg wi da for lee bga juit klop annadswe jaklit vashna wio*
My kindred have been fighting for years, they have forgotten acceptance and we are now ravaged by war.
Blae da vahh ahh liked bn juyt nopw huyt jjkli ansf* Hreyui Op juytop herygad, Maylay*
Only a god could get them to stop. You have to be that God. Please save my Planet.
I then spun down a dark, dark hole. I flipped and twisted, but my eyes stayed fixated at a small ray of light that beamed from the end. I was going to my people. I was their god. I would fix their problems.
I landed on the terrace of a very large building that scraped the heavens. I looked out upon Jupiter, which is not anything like the scientists think. I saw fighting. More fighting than all the wars on Earth put together, and this was but one battle. Mushroom clouds arose everywhere. The anguished cries of pain emitted from every part of this vast battlefield. This is what had come of the place I govern?
I stood there, a red wine coloured hood billowed over my head and shoulders, as my deep purple robe with red wine trim enveloped me in majestic beauty. I was enraged at that the people that I rule would do this to my place.
My whisper was heard as a yell that spanned farther than the distance of the battlefield. I made my words louder than an air raid, more powerful than an atom bomb. My words screamed each soldier to a halt; each mortar fell out of the sky.
"How could you do this, all of you, to your homeland, that me, your god gave you? How could you waste this precious gift, a gift that so many do not have? You kill your brothers and your sisters with no regard to the future or the outcome of your actions? You should all be chastised, but that would only cause more casualties, so now I will have to keep you in line myself. Now all kneel before me!"
I said these words with such certainty, with such deliverance that for a moment I was a god, and they were my subjects. The sound of over a sextillion soldiers falling to their knees was heard on the other side of the planet, which was made barren 100 years ago.
Jupiter is now being rebuilt, and kindness and acceptance is in order, while the unwholesome treating of others is punished by the law. While I could leave now, I will not, because this is the place I govern. This transmission is for the people who once knew me, for I want them to know that I am okay, but they will never see me again because I am now something else entirely. Tell the Earth scientists, tell everyone, there is life on other planets, and we are here. We hope to see you someday, Earth people.
Transmission End.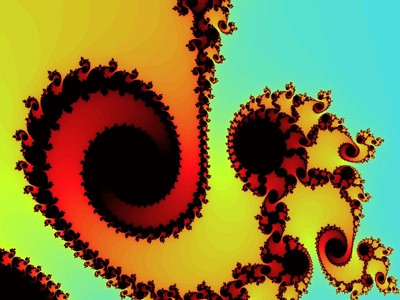 © Ryan P., Greenwood, CO