Blood or Nothing
April 11, 2011
" Gimmie a Celtic War Party. Make it a double and put it down."
How did they find out? I cleaned up! Ugh! It was k-k-kind of worth it though. It felt so good. Omg, now I got so worked up that I got my stupid fingers tappin' away. Gosh darn… Calm down Liv, calm down. You are fine so quit worrying. Take a breath, another breath, and then another deep breath. Ok, I'm ok now. (breathe).
" Here's yer drink maim."
"Thanks." "Wow this s*** is good!"
"Mhmm…" The bartender looked at my drink, then at me. He repeated his several times, and then walked to man sitting at the bar next to me. I couldn't help but over hear his drink order.
" Hey man, what's up?"
" Nothing much man. What would you like to drink?"
" Um how about a Celtic War Party, and make it down please."
" Comin right up."
OMG!! He ordered the same drink as me! He's-he's-he's per-r-rfect! He looks like Zac Effron. His short blonde hair matched my black hair. Oh goodness… He's looking at me. Turn away Liv. Just turn away. Don't do this Liv. Don't do this. Oh what the Hell, " Hello."

"Hi"
" What's your name?"
" Cap. What about you?"
" It's Liv."
" Sweet name." He looked down at his drink and stirred his olive around with the little sword that comes with it.
" So how are you?"
" Ehh, kind of good I guess."
" Oh I see. Women problems?" The sword dropped from his fingers, piercing the green olive.
" Umm kind of… I guess. She just left me. She got up and left me, and gave me no explanations at all."
" I'm sorry. That does suck. I know what that feels like." His eyebrows lifted up and a confused look was on his face.
" No, no, no… I mean with a guy of course."
" Oh haha ok." Gees, what do I say. If I brought up his lady problems, it would make him sad and shy. But wait! If he does talk about it, maybe he will drink some more, and then he would get drunk! Yay!
" So what was your lady like? Before she dumped you?" Sure enough it worked. He is crying. What type of guy cries? What a pu-u-u (quiet s)- interrupted.
" Hey, man hit me up, and make it a triple this time."
" Sir, you haven't even had a double yet, why don't you have that one first because I'm pretty sure that you are going to be driving yourself home tonight."
" Oh whatever man, just give me the damn triple!"
" Dude, I can't" Cap mumbled cuss words under his breath.
" Um, I'm going to be giving him a ride home." It shot out of my mouth. I didn't really think about that before I said it but whatever.
" Ok. That will work." The bartender said and rolled his eyes. Cap grabbed the glass and practically threw it down his throat. I bet that has to burn.
" Why are you here?" Cap stressed out.
" Umm…" Now if I tell him why I am really here, then chances are, he won't ever talk to me again. So I have to come up with something.
" Long day at work." As I add a shrug in there to seem that I was tired.
" Oh, sucks." Cap looks at his watch.
" Well it's getting pretty late. I should probably get to… I just need to get my stuff." He probably means his ex girlfriends.
" Yeah, no problem, I'll take ya."
" No, it's ok. I can drive."
" Ha ok then I'll just see your dead body on the news tomorrow." I think he knows that I'm being sarcastic.
" Um good point. Ok you can take me."
"Okay."

We pulled up to his house. Well his ex's house. Oh goodness Liv. Don't do it. He's a nice man. I can't control myself… I can't stop!
" Liv what did you do?!" It's hard for me to hear what he was saying.
" Liv it's me, Author, your leader." I see Cap lying on the ground. His body is covered in blood, and so is my face. S***! I did it again.
" Liv, you have a choice. Turn him, or let him go."
" I will turn him." My teeth place into his neck and I put venom in.

"Where am I?" Cap's voice is gentle yet tattered.
" You are ok now." I soothe him.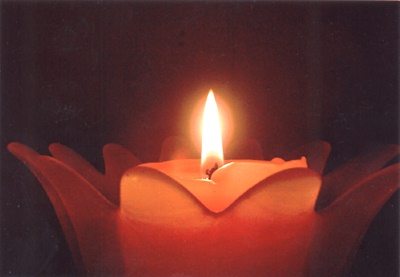 © Sayda C., North Bergen, NJ