Dark Waltz
March 27, 2011
Only on the darkest night of every one hundred years do gatherers from all places and worlds come from afar and join together for the most festive and threatening dance ever to be held. Out past vast fields of silver moonlight and forests of untold shadows does there lay a looming and most intimidating ancient mansion. Here odd strangers do greet and ready themselves for the most enlightening event of the century. The mighty holding of a masquerade ball is to be attended this forsaken evening.
Most unusual horse drawn carriages, masks, and costumes are seen throughout the sacred and menacing grounds. Some walkers wear gowns and suits in the darkest of colors, their daunting yet beautiful faces hidden beneath the mystifying masks of all shapes and sizes. Others arrive in an assemblage of most heightened colors such as whites and gold's, unsuccessfully attempting to hide their disturbing essence with an "innocent" dress wear. With silent chatters of excitement and stress do the guests begin to file through the large oaken doors set in the towering façade. Onwards the guests do gracefully glide to the place they want to be most. A large adorned ballroom in set colors of black and gold is entered and immediately does the Dark Waltz begins as soon as the first walkers begin to filter in.
One, two, three. One, two, three. The dark creatures twirl and glide sharply on the marble dance floor. Flawlessly they jump and spin in seemingly impossible leaps and steps. Sinister and luminous colors begin to spin in a mixed blur of a new color altogether as the dancers spin faster and faster. Their masks begin to form as one as the room begins to thicken with a dreamy haze.
The rich and quenching music draws all in all. Never ending is this waltz. The music draws forward a yearning or lust for all creatures, dark thoughts and dreams passing through their detestable minds. A grin spreads itself throughout the open bottom half of faces of those feeling a sudden taste for malicious behavior. The fine orchestra strikes up a louder verse sending the creatures into higher pitiless spirits. Two by two the strangers begin to rise, elegantly riding the shallow air. They press together to make room for those who have still yet to arise.
Blood makes its appearance on each other's arms and limbs, it making the mood thicker with glee and menace. It runs and drips to those on the glistening floor below, the last of their humanity lost. Mad laughter breaks out those among the air. Still, they dance.
One, two, three. One, two, three. The night continues so with as such disturbing events and the wild, breathless waltz. No one grows tired as they spend this once in a lifetime occurrence with unsettling enjoyment. They continue, their lives and the little sliver of righteousness they had once held in their hearts slowly disappearing almost entirely. Their bodies weaken while their mental being does not. Their bodies can take no more yet they laugh and smile, still they harm one another. All they crave is the desire to dance. No more boundaries. No more rules. Without their realization, they're bodies began to fail, and their once athletic bodies make landing with the hardened floor. They dance still, the music keeping them painfully on their toes. But soon enough is enough. One by one they lay to rest until the next Dark Waltz, one hundred years from now.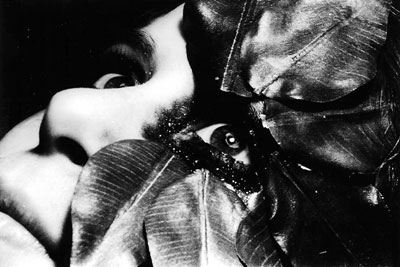 © Marissa S., Westminster, CO