"We" in the Night
January 21, 2011
A scream pierced the silence of the night. A man ran down the street. It was us.

"Get out of my head!" we cried. "Get out! Get out! Get out!"

We could see a distant headlight making its way toward us. We moved into the bushes. The whimpering and muttering continued. As the car neared, we ran out into the street. We could see the driver's look of horror as she tried to dodge us. Next were the screams and the impact. In a screech of tires, we became I.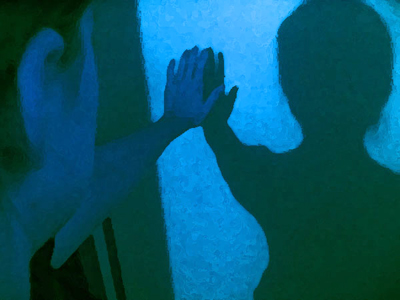 © Katie C., Libertyville, IA