The Vampire's Son and Daughter
December 9, 2010
Wait! Wait! please leave my bsbies alone. I'm sorry I love please_

Well it's to late for that, now im angry. I'm going to take these babies and raise them as mine.


As the vampire was walking away from the women, she picked up a table leg and hit him in the back, he dropped both babies. She picked them up and ran, ran, ran util she found a nearby town. as she was running i knew she was hurting , because i could feel her pain. She turned the corner and found a house with the lights on.

She put thee girl on the front porch, kissed her on the forehead; she knocked on the door and took off down the street, but she still had the boy in her arms.


Then she founded an orphanage, she then put the boy on the porch, and you know what happened after that. The vampire was searching and searching until he saw the women running, she was trying and trying to get away, but he caught up with her and killed her.


Sixteen years later, We Finally meet.

The next day i went to school and my teacher was staring at me like i was his prey.

" Virgil do you have the assignment i assigned you."

" I left it at home."
" I will give you one more day,after that you can't make it up."

As i was coming out of class, i heard noises, so when i turned around what i saw made my day get
even worse. It was jessica arguring with mike the school bully and i hate to tell you, but she was handling herself pretty good until he swung on her. i ran over there quick as i can, but why was i running for their was nothing i could do about. I did the best i could.

"Leave her alone Ben."

" What are you going to do about it Nerd."

You are not going to believe this, i did the unthinkable. I stood up to the school bully. I had this sudden bolt of strength. Next thing i know ben was flying threw the school front door. I'm not really finish with it though.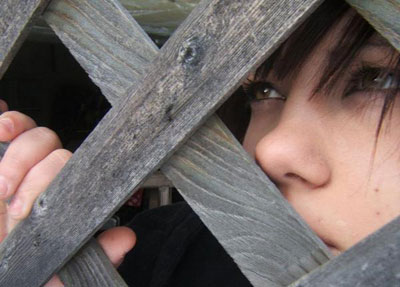 © Krystal B., Bloomingdale, IL