Even more to The Chronicles of Serenity and Saber
November 26, 2010
When I saw I had new messages, my heart started pounding. Opening the folder that held the messages, I saw one was from Damien, from almost an hour ago. I clicked on it and waited for it to load. It took very long, but when it opened I read it. It said:



Serenity,
a chopper came in today
my family is dead but I am not
I will shortly be on my way to Salem
I hope to see you soon
love,
your Romeo
Damien


'Yes' I thought. Quickly I sent another message back. It said:


Damien,
I'm glad to here you will be coming soon
that made my day even better than it was.
I cant believe it
but I already have like twenty new friends
can you believe it
well i gotta go
saber and Alex (one of my new friends) are waiting for me
love,
your Juliet
serenity


As I sent that I saw another message pop up from Damien. Quickly, I opened it, shaking violently as I noticed what it had said,

Serenity,
It is us. We have found you; we told you, you can't run or hide …
Oh and What a lovely boyfriend. But he is no longer yours, he's ours, to bad for you. You want him to live?
Come get him!!!


The message stopped there. With shock, I closed the laptop. I couldn't believe what I just read. How could they have known? Why did the bad stuff always happen to me? Many questions piled up in my head, my mind racing as tears streamed down my face and I walked into the living room. Explaining to Saber and Alex what had happened. Saber just looked down, a glazed look took place on his face at the news.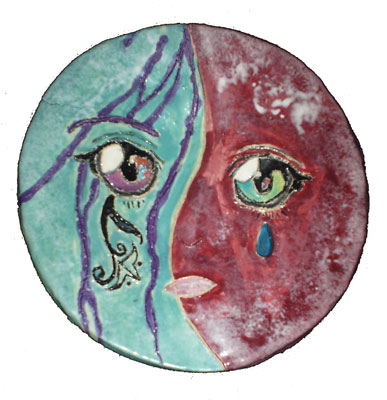 © Angel V., Tecumseh, MI