The Wolf (#3 of the Falcon)
October 6, 2010
The darkness wrapped the city completely, the alleys deep and silent. I hurry down the city streets, my long jacket hiding my face. I take to a narrow path between buildings, scurrying behind a dumpster onto the other side of the thin wall I had broken through last week. Here there is a small open space between two buildings and two dead end alleys. Here is where I examine my treasure.

I take my trembling hand out of my pocket, careful not to crush the treasure inside my palm. I uncurl my fist and let the carving out into the moonlight.

Two sets of stone eyes stare back at me, faces hard and resolute. The falcon almost seems to be in front of the little bird behind it. The sparrow glares back at me with ten times the malice of the prey birds eyes. But the smile holds on my face. I found it.

Already I can feel them, the call pulling in two separate directions. They are not together. I still have a chance. My grin spreads wider. Soon.

I lift my face up to the moon and howl.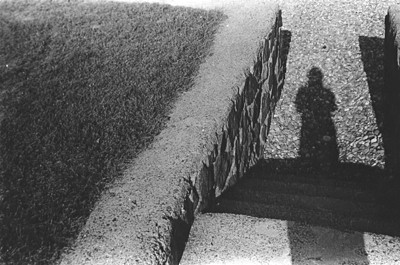 © Dave P., Marblehead, MA