A Summer to Remember
March 3, 2010
On this amazing summer, my family and I are going on an adventure to Australia. The best part of it is that we are staying in the best place there, Sydney, Australia. We are on the plane right now overlooking the world. I love flying on planes. I feel like a bird taking flight to new land. We went over the ocean, flew above the large lands and finally getting ready to land. I look out the window and spy on all the wild animals strolling across the prairie.
Tonight was amazing, so far! We ate dinner at a really fancy restaurant, then we went back to our really nice, five star hotel, and swam like fish. Tomorrow we are going on a safari tour.

Among the safari we bump and jump in the seats of the jeep. All of us point out every living thing we spot. I point out a kangaroo I see. "Look it has a baby!" I exclaimed. I extended my hand out the window of the bright red jeep, dumbly attempting to touch the wild beast. My fingers touched the tip of its nose and suddenly, I found my self with my finger in its mouth.
"Stop!" exclaimed the tour guide.
"What is it?" asked my mom in panic.
"Kangaroo bites can kill you." He explained.
"Don't worry," I said, calming my mom, "It's just a scratch."

My stupid brother wanted to do the same thing wondering what will happen to him only a different kangaroo bit him. I noticed the kangaroo that bit me had a solemn look in its eye as if it bit me for a reason.

When we got back to the hotel from our live or death situation, we went to the lobby to talk about our day. Out of the blue, I noticed my "scratch" got bigger. And begin to grow, what seemed like, fur. I didn't want my parents to see so I sprinted out side to inspect the injury. After minutes of looking at it, the fir sprouted to the rest of my body. I was a kangaroo! As I sat there shocked, my newly grown fir was being push by the cool breeze. I took a deep breath. "What am I going to tell my parents?!" I thought to myself. I just won't tell them then.

As the days passed being a furry mammal, people got ecstatic. Of course my mom was freaking out over everything. "I can't leave them like this." I thought. I got up to get one last drink as an animal. As the water trickled in to my mouth it began to glow. I felt different. I looked down to see a rough material clinging to my legs. Pants! I'm wearing pants! Wait, that means I'm a human. Finally I can run without hopping. I darted to my mom, nearly taking her down with a hug. I told her the story of living like a kangaroo. She was shocked. But all I want to know is how the kangaroo bite affected me and changed me into a kangaroo and not my brother. I wonder what my friends are going to say.
Just then, a woman walked by holding a baby. "That looks like the kangaroo in a way." I thought the woman walked right in front of me and thanked me. "For what?" I yelled for her to come back, but she just turned and walked away. I think that was the kangaroo. As I shook the thought out of my head, my mom and I walked back to the plane, to go home. What are my friends going to think about my journey in to Sydney, Australia?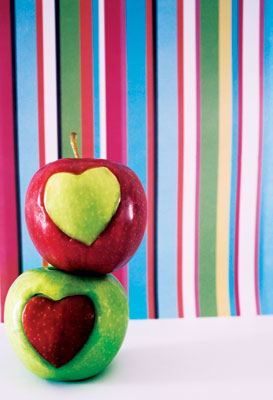 © Lauren N., Denton, TX