My Pet
March 16, 2010
My pet is an invisible dog and his name is Perdu. There are many benefits in having an invisible dog but he can also be just like any other pet.

Perdu can be very easy to pick up after when it comes down to using the "poop scoop". Since Perdu is invisible his dropping are invisible too, so there is no need to have to clean up after him. He never chews on the furniture or makes the house look like a tornado came through.

Since Perdu is invisible, many people don't know about him, and that is including my dad. This is a very good thing, because I'm not allowed to have any pets, especially in the house.

Perdu also has invisible needs. This is good on my part because I don't have to worry about feeding him or taking him to the vet. This also means that having an invisible pet is very cheap in price.

My favorite part about having an invisible dog, is that I can take him anywhere I want without getting in trouble. Yes, this includes school, because he never barks or makes any noises to disturb class.

Perdu is very good at playing hide and seek too. One time we played, and it seems as if I had never found him. But the bad part is that he never plays fetch. Most dogs won't bring back the ball, while Perdu won't ever get the ball.

Perdu is always a good friend to talk to, and very good at listening. Whenever you tell him secrets you can count on him not to tell anyone. I know this because I have told him many secrets and yet when I ask him if he remembers me telling him about them he seems to never reply.

Perdu is very unique by being invisible and im thrilled to have him as my pet dog. Perdu can be just like any normal dog too!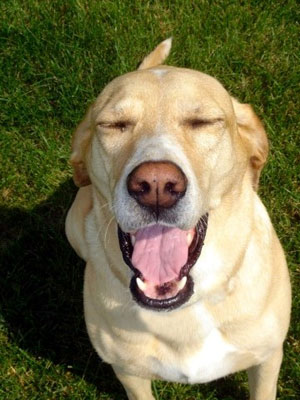 © Ashley E., Downers Grove, IL