Road to True Love part 1 preface
February 10, 2010
I knew from the moment I told my dad that I wanted to live with my mom things were going to change.
I have spent my entire life living on the reservation. Now I was going to live with my mom in Twin Shadow.
My mom and dad split up when I was four, so I don't remember it that well. She never liked living on the reservation. Really I don't know why she even married my dad. Maybe she was madly in love with him. I don't know
My twin brother Kris decided to stay with our dad and his friends, Luke and Eddy. They're my friends too, since I've grown up with them. Luke's like my brother, except he hardly ever talks. I don't know where Eddy fits in anymore, but he's still there.
I always thought I was more like my mom. I love my dad, my brother and his friends, but they're too protective. Like my brother, every time I go to Twin Shadow to see my mom he always has to go. Even if he has plans with Luke and, Eddy It gets so annoying. Every time he tells me 'It's too dangerous in Twin Shadow'. I don't know why, but whatever.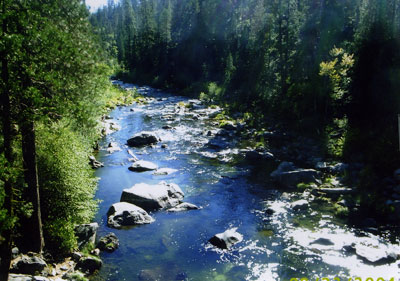 © Laycie C., Stockton, CA