The Lost Then the Fight
December 12, 2009
One day i woke up to the harsh sound of planes and choppers buzzing around over my head! That moment my Mother came in yelling,
"Get outside!! The helacopter arrived!" "Huh? What!? Helacopter?..." "Yes the aliens invaded us last night we are being evacuated!" At that moment she was rumiging through my wardrobe! She was furocously unneatly packing clothes into a duffle bag."Get in the helacopter now! Get ur sis! She's at her room!"
I follow my orders and run to the bed room were my sister slept in. I pushed the door open and couldn't believed my eyes! "Ahhh! Mom! Sara! She's....she's dead," the last word I said "dead" was very faint and I only said it in a whisper. Right then the door buged open. "Ahhh," my Mother was sobbing kneeling next to the body. Sara was wearing her favorite pink polka-doted pj's. With the long sleeved lime green shirt.
I just stared and stared! I was furious! How colud any one do this, to my only little sister! I was suppose to teach Sara how to stand up for her self. And all the polite manners she needed to know! But that couldn't happen because she was DEAD! I fell to the floor and just sobbed, cried, yelled. But I knew Sara was never coming back! NEVER!
I ran out the fretful room and grabbed the duffle bag my mom left out in the hallway. I strutted out side to find the awful smell smoke, gun powder, and invaded people!
I was only 13 and I wasn't even allowed to have my on Facebook never less to do the plan I had in my head.
My risky plan was to find the people who killed my sister! It was just something i needed to do. But I dont Know how too!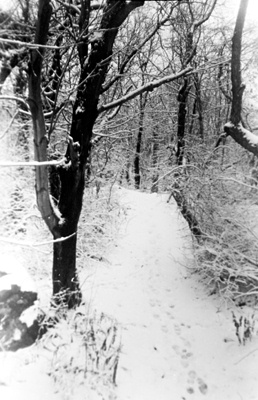 © Kelley C., Marblehead, MA