Pain
August 17, 2009
Don't you feel that pain? That hurt you have inside, you cannot get rid of. A rip in your gut, a heavy feeling there? Although, you have no idea what it is, but it is always there anyways? Well, sure enough someone else must have this kind of emotion. There has to be, of course. Someone out there, in the crowded world, must be feeling the same as me. Please, let this be true.
I repeat and think this through, everyday. When I am having fun, and finally getting ready to be normal again, it happens. I don't know what it is. It is a feeling I get, it starts at the tips of my toes. A little tingly, it makes its way up my body. At last, I shiver, and then relax. But, as soon as I feel well, it happens. The agony, in my stomach occurs. It is a hollow, and depth emotion. An emotion, of depress ness, loneliness, wonder ness, and even sometimes I think It is a hole. A hole, that I need to cover my hands up in, and try to fill that hole. No matter how many times I put my hands to my hole, it still does not fade. But, when it is sidetracked, it doesn't show up as often. That is usually, when it appears again. I get this, almost every mourning, and night. When I come home, to an empty house, and sit on the couch and stare ahead into nothingness. I let my mind stay solid. Make myself think of nothing. Think of nothing at all. But the pain still comes. Pain that is a very exceptional term for it. I guess it is pain. And although it happens often, I sometimes cannot bear it. It is too strong, too powerful to go away, or drain out. Nothing I have found, yet, has helped this feeling. I hope someday, I will find something. And when I do, I will hold that something like my own life. It will be my soul, my existence.
Please help me, and find a solution to by agony. Don't let me press my hands to my abdomen anymore. The hole, please help me fill it. Help me be me, soon.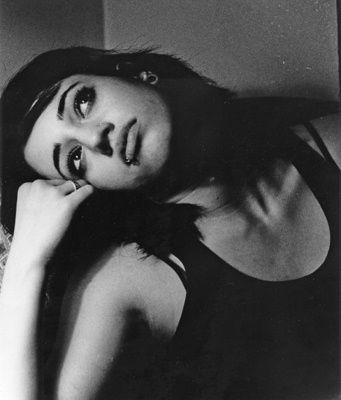 © Jessica B., Bethesda, MD