A Letter to My Former Lover
December 25, 2016
Dear Former Lover,

I met you when I was sixteen, my heart was barely healed from the last lover, but you made me forget that pain. You made me forget about all the pain in the world.
 
But when you left, I had never felt a pain like that. I had been hurt before, so many times, but never like this.

My heart aches, I can hardly breathe when I think of you, your name hardly leaves my lips. The lips that you once touched with your own.

But all that stopped, when you left me… Did you plan on leaving me from the start? Was this your plan? To have me fall hopelessly in love with you then leave like I meant nothing to you? 

When you left, you took your promises with you. The promises of forever. Of you and me. You had taken them like they were yours and only yours, as if you had never given them to me. They were my promises too, we shared them. Like we had shared everything.

You were my everything, from the moment I walked into that classroom until you had taken the promise ring off my finger. That one ring held our future, our promises, our love. I had never taken that ring off since the day you had slipped it on my finger. You weren't only the giver of that ring, but also the taker.

You took everything from me. My happiness, my sense of humor, myself. I am hardly myself since you left, I don't feel like me. I don't laugh the same, hell I don't even talk the same.

I'm not me.

It took me awhile to realize this, but I was only ever me when I was with you. The person I was before you, wasn't me. The person I am now sure as hell isn't me. The person I was with you was me, that was the person I wanted to be.

Sure, I was pushy, overemotional. But I was happy. And you were the reason for that, but you're also the reason for my downfall. I guess that's how I know that I really loved you, you made me, me.

           Love,

          Broken Hearted Girl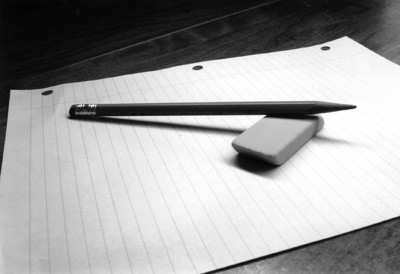 © Michael H., Mildford, CT