Her White Dress
February 20, 2014
Today was the day.
Eliza Majors slipped out of bed and, excited, went about her morning routine which included brushing her teeth and making her bed- the usual early morning things. She did her hair up nice. Today was not a day to disappoint! Her mother had called to say she would be at the house soon, and a couple of her friends arrived in time to help her with makeup- something Eliza had always had trouble with.
"He is going to stop breathing at the sight of you," one of her good friends grinned at her.
"It's such a special day for you two!" another squealed. Everyone was so excited. After a half hour of talking, Eliza asked her friends to call her a car. She, herself, needed to get changed into the dress she had picked for the occasion. It was white and had a lovely floral pattern, which she loved. She slipped it on quickly, and then went back to see if her friends had called the cab for her. Of course, they had, but all they could do was ooh and aah over the new dress, saying how much he would love it.
The cab arrived in no time at all and Eliza was heading to the airport, leaving her friends to decorate the house. Her mom would probably get to the house before she got back. The airport was at least an hour's drive away, and her mom only lived about half that time away. On the way there, Eliza watched out the window, remembering all the time she had ever spent with the brave man she loved so dearly. How she had missed him on their years apart! She had only gotten to see him once or twice in the past three- or was it four?- years since he had gone, but now he'd be back for good. She couldn't be happier.
Eliza arrived at the airport. She saw his plane hadn't arrived yet, so she sat and waited for him in the section he'd arrive in. Her nerves played on her as she did, though. What if he no longer loved her? What if something horrific had happened on his trip and she hadn't heard? However, she wouldn't let fear take over her day, and within the hour it was announced the plane had landed.
Now, she was nearly jumping with anticipation. She sat straight up, waiting to see him. People started filing through. Eliza raked the oncoming crowd who carried large piles of luggage. The crowd was a loud one, chatting idly. Eliza stood, then got up on her toes in an attempt to try to see him, but she did not. Frowning, she sat back down as the door way seemed to empty. Hadn't he gotten on the plane? And then, he heard his voice coming from the door all the others had come through. She looked from the crowd, back to the door, and saw him. He had been helping an elderly lady out, assisting her with her carry on. He wore his green camouflaged uniform, to show he was a soldier, and a smile, to show he was still the happy man she loved so.
Eliza stood quickly as he handed the luggage to the old lady who he had helped. The two exchanged a brief word, and then he looked around. His eyes met with Eliza's and a grin broke across his face.
"Eliza!" he nearly shouted. Everyone looked around at them and while normally Eliza would have been embarrassed by the attention, her eyes just watered and she rushed to the man she loved. He accepted her with open arms and squeezed her tight in his arms. Eliza could hear people's claps as she practically sobbed against his chest. It had been so long. "Oh, Liza, when did you become so emotional," he joked in a soft, comforting voice.
"I haven't," Eliza sniffed, "I just got a lot of dust in my eyes, that's it." The lie worked for a moment, until Eliza cracked on a sob and whispered, "Who am I kidding? I've missed you so much Dusty," Eliza told him truthfully. Dusty- or Dustin, as he was called by most others- grinned and kissed Eliza's forehead.
"I have missed you, too, Liza," Dustin told her very truthfully, before pulling her away from himself to hold her at arm's length. He then became suddenly solemn, something he had never done before, being the fun loving guy he was. He went on, "But, now that I'm back, I have something very, very serious to say to you." Eliza eyebrows knitted together in concern. Something serious to say? It almost sounded like he wanted to end their relationship. Eliza felt her stomach drop. Would he really do that to her? Break it off right when he got back?...
"W-what is that?" Eliza mumbled, unsure of what could possibly make Dustin so very serious. He looked her dead in the eyes. Everything seemed to go quiet.
"Eliza," he said sternly, then paused, "You have to promise not to cry anymore, alright?"
Eliza felt her heart crumpling, and biting her lip, she nodded. Dustin to nodded, a bit of a worried look on his face now.
"Alright… Eliza," he started again, still sounding just as stern and firm as before- like a soldier, "I need to tell you right now… That you are the woman of my dreams and I do not ever, ever want to live another moment without you." Still holding her hands, Dustin got down to one knee, "Eliza Belle Majors, will you please do this tired soldier the favor of marrying me?" Eliza was stricken with surprise. Her eyes welled up with tears and she leaped forward to hug him.
"Yes!" she cried out, "I'll marry you!" It was the perfect occasion to have worn a white dress.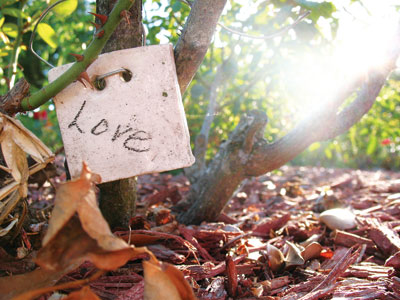 © Danielle L., League City, TX