Thunderstorms
July 9, 2013
I startled and looked up from my computer as the thunder rolled off the wood floors into the air creating an echo throughout the house. I smiled as I felt her arms wrap around me from behind, nuzzling her nose into my neck as she let out a small laugh. I reached up and stroked her cheek as she looked into my eyes. I leaned in and pressed my lips against hers as I closed my eyes and felt my heart melt. She leaned back smiling from ear to ear, playfully running her fingers through my hair.

"Come watch the rain with me" she said as she started walking out of the room. I quickly stood up and ran over to her. She let out a small scream and ran down the hallway as I chased her, finally catching up to her and wrapping my arms around her waist lifting her off the floor. I picked her up in my arms and walked over to the couch by the window, dropping her softly onto the cushion. I walked to the nightstand and turned the lamp on, grabbing the blanket neatly folded on the arm rest of the couch. I walked over to the CD player, and smiled as Whitney Houston's gentle voice came over the room. I looked back at her, and felt my heart melt as she stared back at me with her eyes gleaming like stars. I hustled over to her as she giggled and opened her arms to embrace me. I hugged her tight, scooting myself onto the couch and lifting her up so she was laying on me. I looked at her and let out a small laugh as I imitated the song, scrunching my eyes and mouthing the words with a huge mouth.

"I will always love you" I mouthed, listening to her let out a laugh. Her laugh was so amazing, I felt as my heart skipped a beat with every syllable she let ring. I looked into her eyes to notice they were filled with tears. I leaned in and pressed my lips against hers, pulling her body as close to me as I could, and passionately kissing her. I ran my fingers along her calf, gently tickling her as she took a moment between our passions to laugh. My fingers ended on the sole of her foot, gently caressing and rubbing her toes as we kissed. I pulled away taking my hand and stroking her cheek. She pulled the blanket over us and snuggled herself into my chest wrapping my arms around her. I rubbed my feet against hers, and gently kissed her shoulder and the back of her neck. We cuddled each other listening to the soft notes of every phrase accented by the drops of rain that fell against the window. With every drop we held each other tighter. With every drop we were falling more in love.

She turned around and nuzzled her head into my neck, pushing her feet in between mine. I ran my fingers through her hair as I listened to her breathe. The rain grew louder as the song reached its chorus, the moment was perfect. I laid there with her in my arms, the house roaring with the rain as the high arpeggios of notes sung "I will always love you" all around us. I could hear her breaths deepen as she fell asleep, as I stroked her forehead and eyebrows gently with my fingers. As I watched her sleep, my eyes grew heavy and I tightened my hold around her as if I wanted to make sure she didn't ever leave. She stirred in my arms, murmuring the words "I will always love you" settling her head back on my chest. I smiled bigger than ever before, pressing my fingers in between hers, and letting my head hang heavy onto the pillow behind us. I closed my eyes, letting the rain carry me off with my angel in my arms.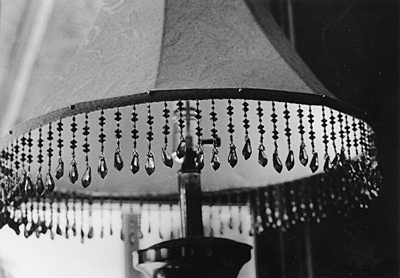 © Ashley T., Westport, MA